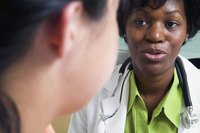 Providing health care solutions like insurance and wellness programs, Cigna serves more than 75 million customers as of the date of publicaton. As part of its suite of health care products, Cigna offers several types of medical insurance plans, including preferred provider organization plans and health maintenance organization plans.
Features of PPO
Customers with a PPO plan have access to doctors, dentists, medical facilities and other health care professionals in a nationwide network of Cigna providers. As a PPO customer, you can still see providers outside of the network, but in-network professionals offer the biggest discounts on health care procedures, tests and visits. Under a PPO plan, you do not need a referral from your primary care physician to see a specialist.
Amenities of HMO
A Cigna HMO plan requires you to get a referral from your primary care physician to see any kind of specialist. Because the primary care physician directs your health care, you must choose one to participate in the plan. You can change your PCP at any time, as many times as you want. Except in urgent care and emergency situations, you must use an in-network provider. Under the HMO plan, Cigna offers HMO Open Access and Network Open Access plans that allow you to see in-network specialists with a referral.
What's the Same
As a customer of Cigna, no matter what plan you choose you'll receive access to wellness programs. These include health assessments and biometric screenings that give you an idea of areas of health and wellness you need to work on. You also get disease management assistance to help you keep conditions like diabetes, heart disease and depression under control. Customer service representatives help you understand your plan and access all its features and amenities. A 24/7 nurse line is available. Both plans have a deductible and coinsurance or copays for doctor's visits; you can find the exact amounts on your Cigna insurance ID card.
Considerations
Your insurance broker or Cigna representative can help you decide what plan works best for you. Additionally, you can use the "Find a Doctor, Dentist or Facility" search feature on the Cigna website to see what medical providers are included on each type of plan. This also lets you check if your current primary care or other specialist is a Cigna provider.