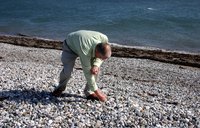 Individual retirement accounts, or IRAs, are a practical, effective way to save for retirement. These vehicles allow you to invest in the market (if you're financially aggressive) or in CDs (if you're more conservative). To avoid having to call the custodian of your retirement account regularly, you can set up a retirement account with checking privileges so you can gain access to your money quickly and regularly. You can write checks directly from your IRA, or you can set up your IRA so that it's linked to a checking account where you can do the same.
History of IRAs
Individual retirement accounts were introduced in 1974 under the Employee Retirement Income Security Act (ERISA). Originally, the amount you were able to contribute was $1,500, but that amount has risen over the years. The Economic Growth and Tax Relief Reconciliation Act of 2001 raised the limit on IRA contributions and even allowed for catch-up contributions. Current contribution limits are $5,000 ($6,000 if you're over the age of 50).
Effects
An easy way to retrieve your IRA assets is to set up a systematic deposit from your IRA into your checking account so that you always have enough cash on hand to cover your living expenses. If your retirement account has checking account privileges, you can use your retirement account like a checking account. If your institution doesn't offer this option, you may need to link your retirement account to a checking account, which means the assets will actually transfer electronically from a retirement account into a checking account. This may not happen the same day; at most institutions, this transfer will appear in the checking account the next day.
Warning
Taking money out of an IRA creates a taxable event and generally requires additional paperwork to be filed with the institution where your assets are being held. Once this is done, you can distribute assets from your IRA. Some institutions allow you to file forms that will let you simply call in and request assets; others will require you to fill out a form every time you need assets.
If you link a checking account to a retirement account or you set up an retirement with checking privileges, you'll need to file a distribution form and a W-9 at minimum. Verify with your financial institution what other proprietary paperwork it may require (this paperwork will be specific to each institution).
Disadvantage
A disadvantage of linking your checking account to your IRA is that you may spend more than you anticipated with this easy access to your funds. Eroding away a nest egg or supplementary income can happen more quickly than expected. When linking a checking account to a retirement plan, make sure you budget carefully.
Considerations
Unless your assets are 100 percent in cash, set up a systematic redemption when you establish a systematic withdrawal, or your distribution into your checking account may never take place. What this means is that you need to make sure that as you withdraw assets, your investments are redeemed, or sold, accordingly to make the cash available. Generally, cash will only be available to withdraw three business days after the trade date. For example, to make sure $100 is available to be withdrawn every month on the 15th of each month, you'll need to sell or redeem investments at least three business days before. To avoid running into problems on holidays and weekends, you may want to set up the account so assets are sold on the 9th or the 10th of each month—this will allow cash to be available every month for you to write checks against.