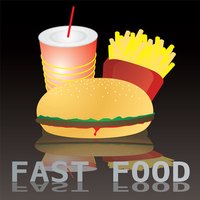 Franchising operations in the U. S. account for about $1 trillion in revenue annually. A company (the franchiser), almost always a corporation with one or more successful brands, grants an independent operator (the franchisee) the right to distribute one of these brands according to the terms of a franchise agreement between them. The agreement defines the relationship, which may be as simple as buying the franchiser's product that you will then sell door-to-door, or on the Internet. Other franchise agreements may require you to put up hundreds of thousands of dollars to build a branded retail store according to the specifications of the franchiser, to attend management seminars, to provide employee training, to agree to meet annual sales minimums, and to fulfill many other terms and conditions.
A Simple Franchise Agreement
A simple franchise agreement to sell a product line door-to-door might set forth standards of equitable conduct and representation on your part, and might provide the franchiser's guarantees of product support. The franchise agreement might also describe wholesale and retail prices, along with practical details of the business relationship, such as product shipping methods and return policies.
Retail Store Franchise Agreements
A franchise agreement between the owner of a franchised retail store and the franchiser will commonly set forth terms and conditions in several different areas: physical store requirements; employee training requirements; investment minimums and financial requirements; details of store operation; the franchiser's financial and operational guarantees; and various other conditions or actions required of the franchiser and franchisee. Franchise agreements constitute legally binding contracts. Often the agreement will specify actions and conditions that constitute breach of contract, and will describe the consequent penalties.
Franchise Regulation
A variety of federal and state laws regulate franchise agreements. The Federal Trade Commission (FTC) oversees franchising at the federal level; a variety of state agencies oversee state franchising laws, and that state's other laws of business conduct. The North American Securities Administrators Association (NASAA) provides a uniform nationwide franchise disclosure document, the Uniform Franchise Offering Circular (UFOC). Most franchisers use this disclosure document and harmonize their own terms and conditions with it in their contractual agreement between franchiser and franchisee.
The Advantages of Franchising
When you operate a franchise you begin with a known brand. The franchise structure minimizes the principal causes of small business failures: new competition, increased cost of business, and mismanagement. Your franchiser limits competition by controlling the number of franchises in your area. Most franchisers provide you with guaranteed wholesale prices and suggested retail prices, and recommend appropriate expenditures. For larger franchise operations franchisers also provide detailed management courses, employee training, district operations oversight, and other services that improve operational quality.
The Disadvantages of Franchising
Most franchisees pay management service fees to the franchiser. The franchiser will require you to run your business according to the contractual agreement, and will restrict what you may do. You may have to share profits with the franchiser. You may have difficulty selling your franchise business because the franchiser must approve the buyer.