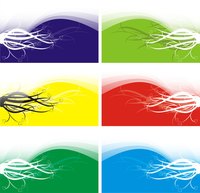 A job description serves two purposes for a company, the first of which is for hiring employees while the second is for employees after they have been hired. The job description lets those individuals interested in a job know what the job entails and what types of qualifications are needed in order to apply for the position. Also the job description aids both the employee and the manager in knowing exactly what is expected of the employee and the ability to hold both accountable.
Position Summary
The Six Sigma position, otherwise known as Six Sigma Green Belt or Six Sigma Black Belt, is a position that is tasked with helping the company to improve its operational and administrative processes. The position typically reports to the Operations VP; and as May 2010, the salary ranges from $60,000 to $90,000 annually. The Six Sigma position requires special training in lean principles and the methods for developing and improving processes in operations.
Main Duties and Responsibilities
The position's main responsibility is to facilitate the development and implementation of significant process improvements within the company and when necessary to aid vendors with their processes that directly affect the company's ability to deliver to its customers. The focus of this position is to eliminate waste through the use of lean principles and Six Sigma methods. Also, this position is responsible for tracking and reporting all project progress, successes and failures.
Other Duties and Responsibilities
When not working on improvement projects, the employee is the company's expert on Six Sigma methods and lean principles. The employee provides training to all staff on the methods and practices for improving processes, eliminating waste, improving customer service and adding profit to the bottom line. This includes using tools such as value stream mapping, Kaizen events, root cause analysis and the training of Six Sigma Black Belts.
Minimum Qualifications
The candidate must have Six Sigma Green Belt training or higher, at least 10 years' experience in business management and two or more years' experience in business process analysis. Ideally, the employee will have a B.S. degree in business or operations management and trained others in the Six Sigma methods and practices.
Skills and Abilities
The candidate should have the ability to lead others and facilitate projects from start to finish. Working well as part of a team with little supervision are two other qualities the employee should have as well as excellent communication skills, both oral and written, strong analytical skills, attention to detail, organization and the ability to multi-task.