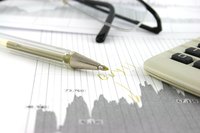 The stock market is an excellent way for a lot of people to increase their income. It is a dynamic environment that is often times not very well understood. That is why there needs to be entities to look over the market to ensure correct and timely information for investors, and the prevention of fraud in order to protect investors as well as companies.
History
The stock market was not always this tightly regulated and the stock market crash of 1929 is testament to the need for regulation. During the years prior to the crash more people bought common stocks that corporations kept printing. The value of most of these stocks was over-priced and the market collapsed as a huge flurry of sell orders inundated the stock market on Oct. 24, 1929–-referred to as "Black Thursday."
SEC
The U.S. Securities and Exchange Commission was created in 1934 after the stock market crash of 1929 to bring more federal oversight to the stock market. The SEC requires all public companies to provide relevant and timely information to their investors and the inherent risks involved. It oversees security exchanges, securities brokers and dealers, investment advisers and mutual funds. The SEC is also responsible for writing the laws that govern the stock market and to enforce its authority by bringing civil enforcement actions against violators of the passed laws.
FINRA
The Financial Industry Regulatory Authority (FINRA) was created in 2007 after merging together the National Association of Securities Dealers (NASD) and the regulatory arm of the New York Stock Exchange (NYSE). FINRA is a self-regulatory authority, overseen by the SEC, and is responsible for overseeing all U.S. stockbrokers and brokerage firms. It performs market regulation for the NASDAQ Stock Market, the American Stock Exchange, the International Securities Exchange and the Chicago Climate Exchange.
Congress
Congress steps in time and again to pass laws that help to regulate the stock market. Most of these laws are written by other entities such as the SEC or FINRA. The creation of the SEC, for example, was carried out after Congress mandated it after the stock market crash of 1929.
Critique
The U.S. regulatory authorities such as the SEC have been criticized for not being affective and diligent enough in uncovering fraud cases. The Ponzi scheme of Bernard Madoff uncovered in December 2008 amounting up to $50 billion in fraud was not caught by the SEC in due time. Evidence of financial wrongdoing by Madoff was brought to SEC staff in many occasions, but was not acted upon.