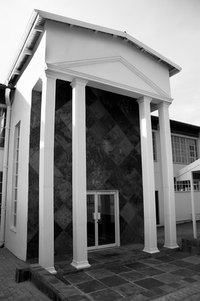 Corporate governance describes the complex, multifaceted system that distributes authority, responsibility and accountability within a corporation. The structure of a corporation's governance determines the efficiency and accuracy of the flow of information through and from a corporation.
The integrity of a company's structure of corporate governance is an increasingly vital aspect of a corporation's health. It often indicates the company's probability of success or failure in the long term.
Local Laws and Regulations
A corporation's governance structure must comply with federal and state regulations. All corporations are required to hold annual shareholder meetings, for example.
Each state in the United States has its own set of laws regulating a corporation's governance. The rudimentary framework of a company's structure of corporate governance is designed to meet the legal requirements of its home state and nation.
Corporate Formation Documents
Before a corporation is formed, its founders must create and submit several documents—including a company charter and the articles of incorporation. These documents provide a detailed outline of a corporation's planned governance structure.
These documents define the hierarchy within a corporation, the means by which authority is communicated and the processes that will be used to maintain the governance structure.
Shareholders
The owners of a corporation are called shareholders. They are the foundation of a corporation's governance structure. At least once a year, shareholders congregate at a shareholder meeting to elect members of a board of directors.
Shareholders administer their authority over a corporation through the board members. A healthy structure of corporate governance allows the shareholders access to accurate and relevant information, ultimately promoting innovation and transparency.
Board of Directors
The board of directors are directly responsible and accountable to the shareholders. Board members represent the interests of shareholders, and are bound by the code of conduct and duties described in the company's formation documents.
Board members make long-term, strategic decisions for the company. They also appoint high-level management, like the CEO and CFO, and regularly review their performance. The board is also responsible for approving the company's annual budget.
Management and Employees
Employees and management of the corporation represent the corporate structure to customers and partners. The authority of the shareholders is conducted through the board of directors to the company's employees.
Dishonesty between management and board members, or board members and shareholders, weakens the health of a corporation's governance. Significant problems arise when the flow of information within the governance structure falters or if employees are not held to the prescribed standards created by the board.