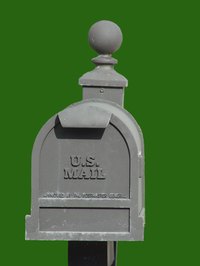 There are many different types of direct mail. Some businesses use postcards or even self-mailers with tear-off reply cards. Other companies market their products along with others in coupon magazines or direct mail packets. A large corporation may send out a sales letter, brochure and order form in an envelope. Direct mail can be highly effective if the business advertiser follows certain guidelines.
Significance
The effectiveness of direct mail advertising is most apparent when a business targets a specific buying group. A company can by a mailing list for virtually any type of consumer or business customer. For example, if a company sells vitamins, they should purchase a mailing list of people who buy vitamins by mail. Though results for each mailing can vary, the effectiveness of any direct mail campaign is highly contingent upon targeting the right customers.
Identification
The effectiveness of any direct mail campaign is also contingent upon the goals of the mailing. A company will need to know if it is mailing to create leads or receive direct orders from the mailing. Lead generation requires must less copy. Hence, postcards can be highly effective in generating leads for a sales department or company. For example, if a company is selling a $199 course on investment, it will need to include a lot of detail about the product and benefits of the course.
Function
The effectiveness of any direct mail advertising campaign relies on consistency. That is, no one can expect superior results with just one mailing. Companies must mail their offers every week, month or whatever time period best fits their budget. Once a business acquires a customers, they can mail them additional offers periodically. These additional offers are called "back-end" offers, which is the primary way companies profit from direct mailings.
Considerations
No direct mail campaign can be effective without a strong heading and copy. Most corporations employ copywriters or hire freelancers to write their direct mail pieces. A heading must attract attention and entice the reader to continue reading the sales letter, brochure, postcard or whatever mail piece they receive. Effective headings and direct mail copy should also be designed to create interest, desire and, ultimately, spur action on the part of the consumer.
Benefits
Direct mail, unlike other advertising media, gives the advertiser a chance to provide a reader with a complete story, according to the article "Improve Your Marketing Effectiveness With Direct Mail" at the All Business website. It is also easy to track results of each direct mail campaign. Any direct mail campaign that targets the right customers consistently with a strong message will likely produce greater sales and profits.