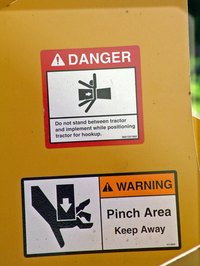 Liability insurance pays for personal injury or property damage you may cause as a result of negligent acts. It does not pay for intentional acts that cause harm and does not pay for punitive damages. Also, personal and business liability is separate, and different policies are required to cover each. Liability is an important part of your insurance coverage.
Liability Limits
The way you chose liability coverage is the opposite of how you chose a deductible. With a deductible, you pay the first amount and the insurance company is responsible for the rest. With liability insurance, the insurance company pays up to the limit and you are responsible for the rest. If your limits are too low, you will run the risk of being sued for damages and claimants coming after your personal assets.
Legal Fees
Legal fees are generally paid in addition to the liability limits. As long as the settlement is within the limits of your policy, the insurance company will continue to pay the court costs. However, if the settlement exceeds the limits, the insurance company pays its financial responsibility and you are left to pay for the remaining settlement and court costs. This is one reason to carry high liability limits. Some policies include court costs in the limits. These policies are less expensive; however, your limits can be reached much faster when including court costs. Learn how your policy handles court costs by reviewing the policy or speaking with your agent.
Car Liability Limits
Auto liability limits are generally split into three numbers, such as 25/50/10, which is the minimum allowed by law in many states. These numbers represent thousands of dollars, so in this example the first number is $25,000. The first two numbers are for bodily injury. The first is for a individual person's medical bills, and the second number is the limit for everyone involved. In this example, if you are in a wreck that injures one person, the insurance company will pay up to $25,000 for her medical bills; if multiple people are injured, the insurance company will pay no more than $50,000 for everyone, and no more than $25,000 for any one person. The third number is the limit to how much property damage the insurance company will pay for. In this example, if you total a $20,000 car, your insurance will pay for $10,000 and you will be responsible for the other $10,000.
Home and Business Liability
The liability limits on home and business policies are typically represented by one or two numbers. If there is one limit, then that is the total the insurance company will pay per claim. If there are two limits, the second, higher limit is the total the insurance company will pay in a given year, also known as the aggregate limit, and the first is the limit per claim. Generally, the aggregate limit is two to three times the per claim limit.
Umbrella Policy
An umbrella policy is excess liability in addition to your other policy liability limits. If you have two cars, a primary house, a seasonal house and a boat all insured, you can purchase an umbrella coverage to add additional liability to each policy. This is typically less expensive than raising the limits on each one individually. Umbrella policies also have more broad coverage and might cover your liability for being on social boards and other activities. These policies still do not cover punitive damages.
Cost
The minimum levels of liability are generally the most expensive because they are the amounts most likely to be used. Higher-value claims are not as frequent; however, they still pose a large financial risk. It does not typically cost much extra to increase your liability limits. Many carry the minimum limits without realizing they could easily afford to purchase higher amounts and be better protected. Your insurance agent or company can give quotes for higher levels.