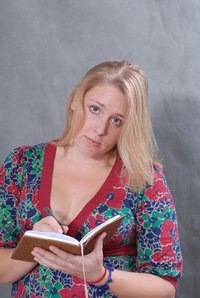 Self-assessment describes a broad range of activities that an individual might pursue, and with potential application to many areas of life such as family life, career milestones and the individual's spiritual life. The commonality of these activities lies in the purpose of the individual gaining a clearer understanding of herself through such processes as identifying previously unrecognized skills or accomplishments. While self-assessment can have value in any context, some of the most common uses of self-assessment in the early twenty-first century deal with career and work life.
Process
The term self-assessment refers to a process, sometimes aided by such tools as standardized evaluative tests, templates for making the assessment or exercises in books such as books on job searching and career planning or books on journaling. The process has the purpose of an individual gaining an enhanced self-awareness that she then directs toward a goal such as job advancement as described at the Riley Guide website.
Work/Career
Self-assessments at various career stages, including defining desirable work before a first job, provide valuable self-awareness that the individual can apply to working towards a fulfilling career based on interests and skills. Another common use of self-assessment in the work and career context is that of an employee making a self-assessment as a prelude to scheduled formal performance reviews. In this format, the employee identifies accomplishments since the last performance review or, if this is the first review on a particular job, since hire-on. The employee then relates the accomplishments to the job requirements to bolster a case for a good review and potential advancement, as illustrated at the National Security Personnel System (Cmp.osd) website.
Types
Broadly speaking, the commercially available tools to support self-assessments fall either into a type that you must consult a vocational counseling professional for interpretation of the results or a type that you can analyze the data on your own. The testing tools themselves fall generally into three different types: personality and type indicators, interest inventories and value inventories. The different types of tests analyze different kinds of preferences, but all give the test subject enhanced awareness about how she interacts with the world and particularly with reference to the business environment.
Measurements
Personality type indicators measure people's ways of interaction with the environment, such as how the test subject arrives at decisions and whether the test subject gleans most of her information from internal mechanisms (such as imagination) or external sources (such as other people, books, television and so on). Vocational professionals commonly use the Myers-Briggs Type Indicator and the Keirsey Temperament Sorter for this type of self-assessment. Interest inventories measure personal interests, typically including skills through inclusion of a skills survey in the test. The Campbell Interest and Skill Survey (CISS) and CareerKey tests provide examples of this type self-assessment aid. Values inventories assist an individual in determining what she finds important and what provides her motivation. Soul Survival: Career Values, and the Value Questionnaire offer self-assessment tools for those interested in clarifying personal values.
Organizational
Another type of self-assessment involves an organization making a self-review. Typically, this type of self-assessment has the purpose of identifying how well the organization currently performs on such criteria as customer service, addressing cross-cultural elements in the customer base and how well the organization communicates with the customers it serves as described at the Georgetown website.