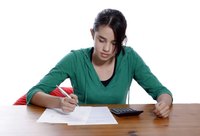 VAT (Value Added Tax) is a form of sales tax used in the United Kingdom. It began as a "luxury tax" levied on what were thought to be "luxury goods." This quickly expanded to essential items. In fact, it is very similar to the US sales tax, the only difference being that when someone purchases something in the UK, all tax is included in the displayed price.
History of VAT
VAT was invented by a French economist in 1954 and the first form of VAT started life off as TVA (taxe sur la valeur ajouté) in France. The UK introduced VAT in 1979 to replace their Purchase Tax which had been levied since 1940. The beginning rate was 12.5 per cent (charged on "luxury" items) and a reduced rate of eight per cent was charged on many other goods and services including essentials purchased in a pharmacy or grocery store.
New Party - New Tax
This change to a new indirect taxation scheme was also the year that Great Britain had a new political party in power, the Conservatives. Following their election, their Chancellor increased both VAT rates to a single unified rate of 15 per cent to allow people to have more freedom to spend their own earned money by reducing direct taxation (income tax.) And VAT was therefore increased to offset the reduced income tax. The reason was to give people more power to spend their own money but pay more tax as they consumed.
Other Things Taxed by VAT
During the early nineties, the tax was increased to 17.5 per cent and later on it began to be charged on domestic heating and fuels, a further 8 per cent on already expensive items. This was unpopular, but the Chancellor found it necessary because other benefits had been offered to tax-payers in the form of direct taxation cuts.
Finally, after a recent dip to 15 percent, it is back to the original 17.5 percent.
Some Facts About Worldwide VAT
VAT is used all over the world. A form of VAT was even found being used in Michigan in the United States for 34 years when a voter-instigated piece of legislation forced the tax to be repealed, taking effect in 2006. House Speaker Nancy Pelosi made known her support of a VAT system for the USA, and President Barack Obama showed approval for a national VAT. More recently, President Obama has been reported as not supporting this additional form of taxation. VAT is used in several influential countries outside of Europe, such as India, Japan, Russia, Australia and the People's Republic of China although it is not called "value added tax."
Practical Implications of VAT in the UK
VAT is primarily used to add value to production. This means that for a producer or a business that supplies services, tax is added to the value of production. In real terms, a business can pass on the tax to his customers, by claiming certain specific purchases as VAT-related costs. A summary of these purchases is sent to the British authority which has traditionally handled purchase-related tax since its inception in 1940, the British Customs and Excise. In order to enjoy this form of tax-exemption, the business has to become VAT-registered. And to do this, the business must have an overall annual turnover of greater than £61,000 to apply.