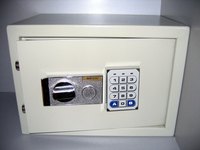 ING is a bank like any other bank, although it has few brick-and-mortar locations where you can speak with a banker face to face. But today, most personal banking takes place online or at an ATM machine anyway. According to a 2009 survey by the American Bankers Association, the majority of survey respondents preferred online banking. On its website, ING uses the same security features as any other bank.
The Facts
ING became a federally chartered U.S. bank, headquartered in Wilmington, Delaware, in August 2000, according to FDIC.gov. As of 2010, it is the largest direct bank in the U.S., with more than 7.5 million customers. ING also operates divisions in Canada, Australia, France, Spain, Italy, United Kingdom, Austria and Germany, doing business online, by mail and by phone. With low overhead costs, ING tends to pay higher interest rates than traditional banks and charges no fees. It offers savings accounts, "paperless" checking accounts, investments, retirement accounts, home mortgages and business accounts.
Deposits
Deposits to an ING account are protected by the Federal Deposit Insurance Corporation. According to the FDIC's Depositor Bill of Rights, customers are insured up to $250,000 per account holder, and joint accounts are insured up to $500,000. If an account holder has an individual account and a joint account, deposits are guaranteed up to $500,000. The FDIC states that the standard insurance amount reverts to $100,000 per account holder on Jan. 1, 2014, however.
Account Protection
ING covers all unauthorized activity on all of its accounts--customers need only contact ING within 60 days of receiving their account statement date. In addition, the ING debit card, the Electric Orange Card, is protected from theft or unauthorized use. ING covers all liability for the Electric Orange Card and will issue a new card to a customer immediately upon receiving an incident report.
Security Features
ING offers multiple features to provide online security for customers' accounts. To access ING's secure website, customers can enter their account number, called a Saver ID, or a unique user name. They also can choose to register their personal computer or answer a series of security questions every time they log in. And, a six to 10-digit PIN is needed to enter the site, via an online "keypad."
As a second layer of security, customers select a picture from the ING site, then add a phrase. For example, you could select a picture of a monkey that will appear next to the words "Your Picture," and then add a phrase like "uncle," which will appear as "Your Phrase." The picture and phrase appear together each time you log in.
Email Scams
With the advent of email phishing scams, ING emphasizes that its emails always contain customers' first names only and the last three digits of the Customer Number. ING, like most financial institutions, will not ask for a Customer Number, user name, PIN or Social Security number through email. Any unusual emails should be reported to the bank.
Considerations
Consumers unsure about the security of direct banks or online banking can start by opening an account and making a small deposit. As with any online bank transaction, give the financial institution two to three days to process a deposit, withdrawal or payment. When accessing any kind of account online, position yourself in a way that others cannot look over your shoulder or capture your information with a cell phone camera, and take care when using Wi-Fi in a public place.