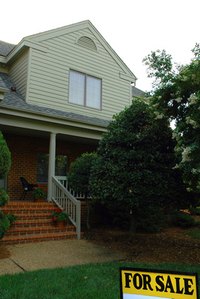 Regular payments to your mortgage lender ensure that you retain possession of your home. A job loss, divorce or other financial strain may leave you tempted to skip a mortgage payment or two. Unfortunately skipping payments can have financial consequences, cause damage to your credit rating and put you at risk of foreclosure.
Payment Date
When a consumer makes a mortgage payment after the due date on his billing statement, the payment is technically "late" but it won't have immediate consequences. Each mortgage lender offers consumers a grace period, typically 15 days, during which they may make a mortgage payment at any time without being assessed additional fees or facing collection activity. Should the grace period expire, however, the mortgage lender is likely to add late fees to the individual's account. This can leave consumers struggling to make up not only a late mortgage payment, but the fees that go along with it.
Significance
After 30 days pass without the mortgage lender receiving a payment, the mortgage loan falls into default. State laws vary, but at this point the lender has the option to either attempt to collect the late payment from the homeowner or begin foreclosure proceedings. It is typically more cost effective for a mortgage lender to work with the homeowner to help her keep her home, but not all mortgage companies are willing to do so. According to MSN Money, most mortgage lenders initiate foreclosure proceedings after the home has been in default for anywhere from 90 days to one year.
Misconceptions
A common belief among homeowners is that missing a mortgage payment or two is necessary before a lender will consider granting a loan modification. Marcie Geffner, of Bankrate.com, claims that this is not the case. According to Geffner, more and more lenders are offering to modify the terms of consumers' home loans due to the consumers' financial circumstances and the risk of default they present. Although some lenders are willing to work with borrowers who are current on their mortgage loans, Geffner stipulates that not all lenders recognize the need for modification without missed payments and urges consumers to contact their lenders for specific information.
Effects
Mortgage loans typically appear on homeowners' credit reports. The payments an individual makes each month to his lender are also recorded on his credit report and affect his credit score. Should an individual make even one late mortgage payment, his lender may report the delinquent payment to the credit bureaus. Payments that appear as 30 or 60 days late on a credit report will only adversely affect a consumer's credit while the payments are past due. Should he make a mortgage payment 90 days late, however, the negative impact will continue even if he pays off the full amount he owes his lender.
Prevention
Consumers who know that late mortgage payments may be inevitable due to financial difficulties may take action to either keep their homes or prevent their mortgage from becoming delinquent. If the home has equity, an individual can attempt to sell it or refinance through another lender. If the home lacks equity but the home loan is insured through Fannie Mae or Freddie Mac, an individual may attempt to refinance through the government's Making Home Affordable program to obtain more affordable monthly payments.