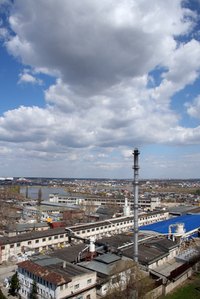 The foundations of lean manufacturing were laid by such industrial giants as Henry Ford and the Toyota Motor Company. The function of this manufacturing philosophy is to eliminate waste from processes and streamline production. By creating an efficient environment, one which is mindful of wasted materials and movement, the ultimate goal is to increase profits by decreasing cost. For lean manufacturing to be effective, measurements must be taken.
Definition
Lean manufacturing measurements are often referred to as "metrics." Metrics are simply the measurement of an individual or department's results with regard to work produced. Those which are more practical for measuring progress are ones easy to compile and update, according to Strategos International.
Types
According to Lean Directions, there are five golden metrics for lean manufacturing. These measurements are total cost, total cycle time, delivery performance, quality and safety. Total cost is simply used to compare costs between one time period to another. Total cycle time is concerned with how long purchased components remain in the facility. If they are on the shelves for too long, it is wasted space, time and money. Delivery performance is a metric used to analyze how well a company does at meet customer demand. Quality metrics look at the quality of products. If a product doesn't meet quality standards and needs to be reworked, this involves wasted time and material. Safety as a metric is concerned with examining accident frequency and severity.
Function
The purpose of tracking metrics is twofold. First, the process of compiling metrics serves to provide a picture for an organization's leadership to see the effects of steps implemented to reduce waste. Second, tracking metrics can help improve employee morale and keep everyone in the organization mindful of waste. Employees who take pride in their respective departments enjoy seeing improvement and will focus on continuing positive trends.
Benefits
Tracking lean manufacturing metrics has the distinct benefit of allowing an organization's management to have an accurate, unbiased picture of what is taking place within the company. This allows recognition to be provided to departments excelling, while at the same time identifying those areas which need further improvement. By using metrics, the leadership of a business is able to establish direction and work towards the ultimate goal of increasing profits.
Standardization
One advantage for a company that uses lean manufacturing measurements typically found at other companies is that it allows an organization to compare itself within the industry. The metrics obtained for lean manufacturing are pure numbers and can easily be measured against other organizations.
Misconceptions
Whereas lean manufacturing metrics can be useful in identifying trends, the numbers themselves do actually offer explanation as to why changes occur or what is the root cause of a negative trend. When studying the subject of statistics, a student will learn that correlation does not equal causation. Because two events coincide, it doesn't necessarily mean that one caused the other. By studying the numbers derived from lean manufacturing, corporate leadership might find correlations, but the root cause of any problem needs to be understood.