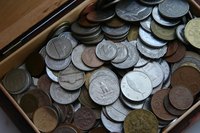 Life insurance policies are temporary or permanent policies. Term insurance policies are temporary policies, they last for a specific period, or term. Whole life, Universal life, and variable universal life are permanent policies. A permanent policy lasts for the life of the insured. Generally, death benefits from any type of policy are tax free.
Tax Free Death Benefit
Beneficiaries receive the death benefit of an individually owned policy tax free. The same holds true for group polices through work, the death benefit is tax free.
Exceptions to Tax Free Death Benefit
The exceptions to tax free receipt of death benefits are not common. If the policy owner has sold the policy, whether for cash or for other consideration, the death benefit may not be tax free. Complex business life insurance plans, such as split dollar arrangements, may also have taxable death benefits.
Surrenders And Partial Surrenders
The surrender or partial surrender of a permanent life insurance policy is taxable to the extent the proceeds from the surrender exceed the policy's cost basis. The policy's cost basis is the total of all premium payments less prior surrenders and dividends. Dividends are considered to be a return of premium and lower the policy's cost basis.
Dividends
There is no tax implication to the receipt of dividends. If the dividends are allowed to accumulate at interest then the interest earned on the dividends is taxable. Dividends are only paid by mutually owned insurance companies; stock insurance companies do not pay dividends.
Loans
Policy loans are not taxable, unless the policy is a modified endowment contract. A policy becomes a modified endowment contract if the owner places excessive amounts of money into the policy during its early years. Modified endowment contracts loose tax favored treatment. Upon surrender of a policy a loan is treated as a distribution, and should be added to any other distribution received in determining the tax consequences of the surrender.
Policy Exchange
The Internal Revenue Service (IRS) allows insurance policy owners to make a like-kind exchange under Section 1035 of the Internal Revenue Code. Exchanges meeting the requirements of Section 1035 are tax free.