Skype is a powerful communications tool that allows users to make computer-to-computer calls with audio and video. While webcams can be used for almost any video purpose on the Internet, there are a few specific things to consider when choosing one to use with Skype.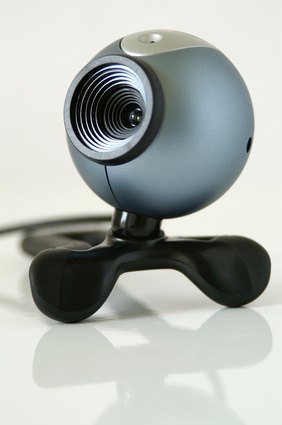 (webcam image by Régis Verger from Fotolia.com)
Several types of cameras work with Skype. The most basic, traditional webcams consist of an external camera device, a stand, a USB or Firewire connection cable and usually a microphone. Built-in webcams are integrated into the computer monitor, and clip-on webcams attach to the monitor of a laptop or a flat-panel screen. To use Skype for video chats, you'll need some form of microphone, whether built into the camera or external to it.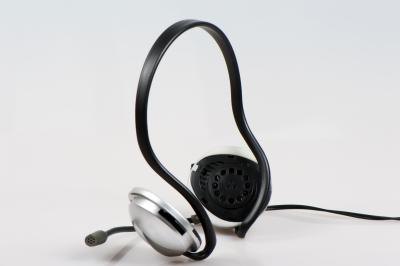 Aviavlad/iStock/Getty Images
When selecting a webcam to use with Skype, consider these features: built-in microphones, external microphone jacks, low-light capabilities, high-definition imaging chips, zoom lenses, widescreen aspect ratios and the ability to work with a television.
These features are not necessary to use Skype, but they will greatly improve your viewing experience. When making your selection, consider what you'd like to do with the camera, the environment in which you'll be using it and how clear you'd like the transmitted image to look. If you're going to use Skype in a room lit by household lamps, for example, you'll want a high-resolution webcam that has superior low-light capabilities.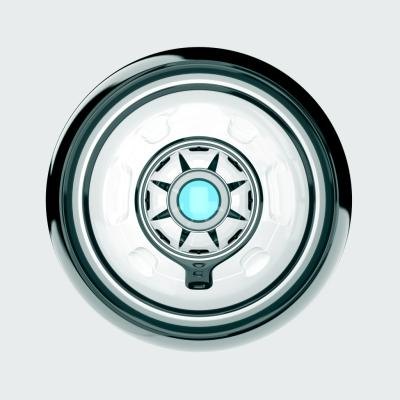 Vladislav Ociacia/iStock/Getty Images
When shopping for a webcam for use with Skype, one of the more important considerations is your budget. Webcams can range from $20 for a basic model to more than $100 for a high-end, high-definition camera with lots of features.
Lower-end cameras will offer only the bare minimum for producing video. These cameras include a fixed lens, imaging sensor, housing, stand and connector cable. A $30 webcam will have these basic features.
If you spend more money for a higher quality camera, the features improve, too. A $60 camera might include a better quality imaging chip for increased visibility, higher resolution and better low-light performance. A $100 camera might include a zoom lens, built-in microphone and high-definition imaging chip that can send much larger, clearer images through Skype.
Ryan McVay/Photodisc/Getty Images
Beware: The webcam you choose might not be supported by your computer's operating system. To avoid this problem, determine which operating system (e.g., Mac OS, Windows, Linux) and which version is running on your computer. Compare that information to the specifications included with the webcam that interests you.
In some cases, you may have to download and install the latest drivers from the webcam manufacturer's website to your computer in order for the camera to work properly with your computer and with the Skype application.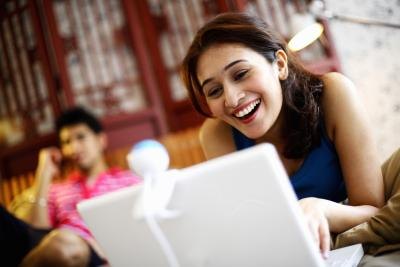 Fuse/Fuse/Getty Images
Resolution and maximum frame rate also are aspect to consider when choosing a camera to use with Skype. These specifications are usually printed on the box or included in the description on the manufacturer's website.
Higher frame rates will produce smoother, more fluid motion (depending, of course, upon the available bandwidth through both your Internet service provider and the Internet service provider of the person you're calling).
Resolution is the amount of pixel information in the image. A higher resolution will result in a better picture, but it also requires more bandwidth to transmit. If you are considering higher resolution and higher frame rate cameras, consult your Internet service provider about the amount of bandwidth allowed per customer.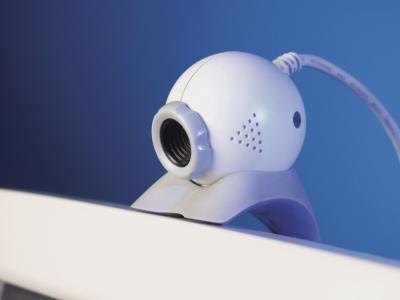 Medioimages/Photodisc/Photodisc/Getty Images
Using a web cam with Skype is a fun way to communicate. Adding the video element allows for a more intimate conversation.
Webcams are easy to set up. Most models are plug-and-play, meaning you simply plug the camera into the USB port and it is ready to use.
Webcams are easy to use. They integrate easily with the Skype application, and Skype has been designed to work with a large variety of models.
Webcams used with Skype are simple to maintain. With few moving parts, small footprints and automatic software updating, webcams need little upkeep. With high resolutions, low-light capabilities and a range of mobile models, you can have video conversations nearly anywhere.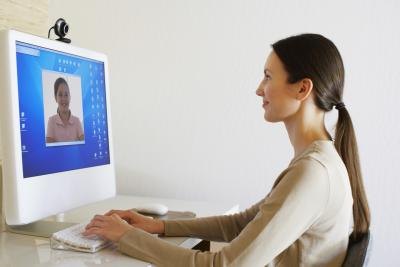 Fuse/Fuse/Getty Images
Promoted By Zergnet