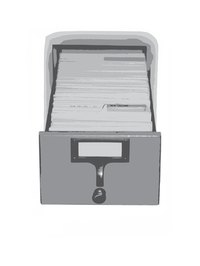 Sales can occur with customers paying cash or with credit. Whether a customer buys merchandise with cash or credit, the business needs to determine if the sale should be recognized at the time of sale or at a future date. Multiple payments taking place over a period of time only add to this question. "Recognition accounting" refers to an accounting principle that guides the business when revenue should be recognized.
Recognition
Recognition is the process of physically recording the sale and corresponding revenue in the financial records of the company. For the revenue to be recorded, two criteria must be met. First, the income must be earned. In other words, the product or service has been delivered to the customer. Second, it must be determined that the revenue will be realized or is realizable.
Realization
Realization can occur at different points for each sale. Realization always occurs when cash is received at the time of sale. If the merchandise is sold on credit and the related account receivable represents a solid claim to cash or can be converted to cash if needed, then the sale is realizable. The majority of sales that occur are either realized or realizable.
Right of Return
A right of return exists when the buyer has the option of returning the product and either receiving her money back or no longer owing the money. In these situations, the sale may be recognized at the time of sale if all of the following criteria apply. The price must be known on the day of sale. The buyer's liability is not dependent upon resale of the product or the product being lost or damaged. The buyer is separate from the seller. The seller does not have additional obligations to the buyer. And the amount of returns can be reasonably estimated.
Installment Method
The installment method only applies when payments will be collected over an extended period of time and their amounts cannot be estimated. As each payment is made, the expense and the profit are recognized.
Cost Recovery Method
Like the installment method, the cost recovery method only applies when payments will be collected over an extended period of time and cannot be estimated. Unlike the installment method, no profit is recognized until the entire cost is recovered. As each payment is made, the revenue and an equal amount of expense are recognized.