Unless a school has a dress code, female law students likely will wear the same type of clothing they wore while working on their undergraduate degrees. However, you still should dress smartly. Avoid tight or revealing clothing, as well as worn out clothes and shoes. Be prepared to dress professionally for presentations, interviews and events where you will be representing your school.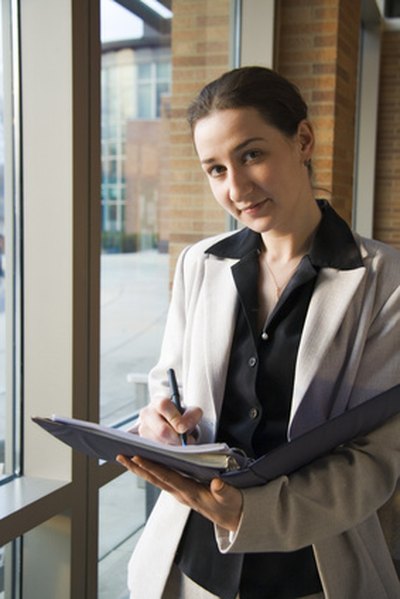 Looking the Part
Whether you're participating in a mock trial or speaking during class, you should look your best. Keep at least one suit in your closet for occasions that require professional attire. Avoid trends--choose a suit that still will look good five years from now. "For attorneys, a nice conservative suit is the required uniform," according to TheFrugalLawStudent.com. "If you haven't started law school yet, you'll want to include a new suit in your list of back-to-school supplies. You'll not only need it for job interviews, but if you plan on taking part in moot court, you'll have to wear one, too."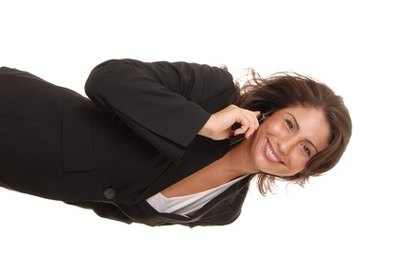 Color and Fit
The color of a suit, and how well it fits, often are factors people overlook. If you choose a suit that does not fit well, it won't look good (see Resources). You may have to buy a suit and have it altered, or order a custom-made suit. "The only acceptable attire is a formal suit for both men and women, well-fitted and in a conservative color," according to IvyLeagueAdmission.com. Choose a traditional color, and try to stick to a monochromatic color scheme. Select suits in colors that flatter your skin tone. For instance, avoid black suits if you have very pale skin--gray or blue may be a more flattering color.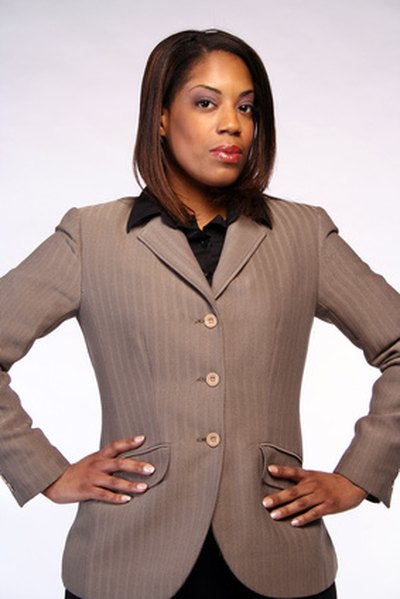 Skirted Suits
The skirted suit is a great choice for female law students. "Start with a skirted suit or pants suit for the most conservative look," according to The Sideroad's Lydia Ramsey, a business etiquette expert. "A skirted suit is the most professional." Choose a classy skirt--either A-line or pencil style--cut just below the knee. Pair your skirt with a tailored jacket or blazer in the same color and style. Select a blouse or collared shirt that complements your skirt and jacket.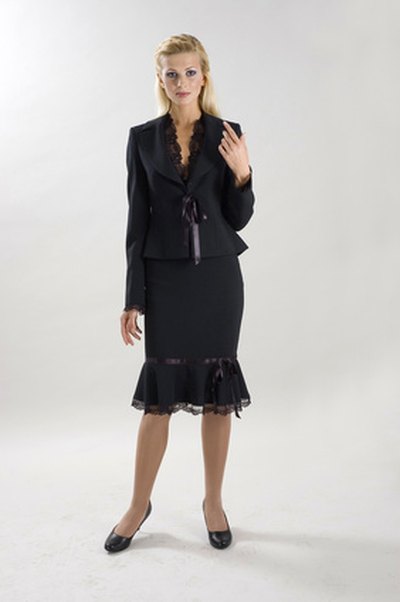 Pant Suits
If you wear a pant suit, choose wide-leg trousers. "These will be one of the most versatile items in your work wardrobe, so stick to neutral colors (navy, khaki, chocolate brown, grey) and simple finishes," according to Glamour.com. To save money and increase your wardrobe options, select a jacket that matches a skirt and pair of pants you already own.
Shoes and Accessories
Keep your accessories to a minimum. Stay away from chunky, flashy jewelry and over-sized bags. As with suits, it's best to choose conservative and elegant accessories. Avoid shoes with over-sized heels, as well as open-toed shoes. Choose classic pumps for a sophisticated, polished look. Shine your shoes to remove scuff marks.