A property's overall condition is the No. 1 priority for hotel engineers. That includes the floors, walls, ceilings and all furniture, fixtures, utilities, air ,conditioning systems, fire alarms, elevators, parking lots, landscaping and pest control, among others.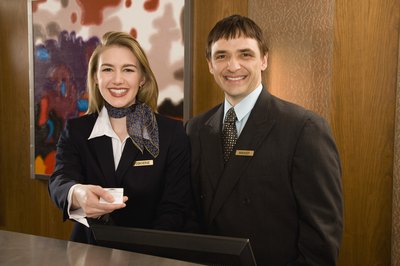 General Maintenance
The hotel engineer, if not that person's staff members, is responsible for general maintenance and tune-ups. Workers' duties run the gamut; they may fix leaky faucets, mow lawns, exterminate pests and upgrade and improve amenities, according to the U.S. Department of Labor's Bureau of Labor Statistics.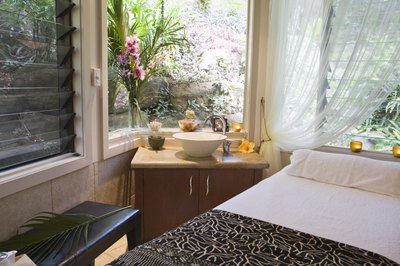 Employment
Hotel engineers accounted for 1.1 percent of jobs in the hotels industry, according to the bureau, which reported 21,000 positions across the country in 2008, the latest year for available data.
Large hotels would be advised to carefully consider whom they employ in the position, which requires complete knowledge of the hotel's inner-workings, which means plenty of time invested. Carl Corrigan, a real property and facilities management administrator, writing for Maintenance Resources, points out: "From valve locations, breakers, systems layout to operating procedures … Seasonal layoffs should never be considered for a couple of reasons: one, a year or more has been spent in training the individual who may permanently leave…. Secondly, the hotel's off-peak season is the engineering department's busiest time as they are now able to access low or non-occupied areas."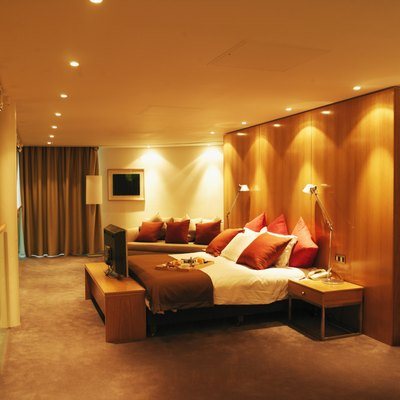 Pay
Hotel engineers' median hourly wage in 2008 was $12.47, compared with a median hourly wage of $16.21 for similar maintenance engineers in other industries, according to the bureau.
Green Building
These days, an increasingly important aspect of the job involves environmental consciousness and implementing eco-friendly components.
The U.S. Green Building Council, a Washington, D.C.-based nonprofit comprising more than 18,000 member companies and organizations, aims to "transform the way buildings and communities are designed, built and operated, enabling an environmentally and socially responsible, healthy, and prosperous environment that improves the quality of life," according to its website, usgbc.org.
The council, reaching out to hotel engineers and contractors, cites the following environmental benefits in advocating green efforts: enhancing and protecting ecosystems and biodiversity; improving air and water quality; reducing solid waste; and conserving natural resources. Economic benefits, it says on the site, include: a reduction in operating costs; enhancing asset values and profits; and improved employee productivity. Health benefits include "minimized strain on local infrastructure" and enhanced occupant health.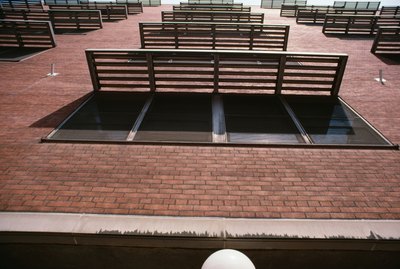 Advocacy groups
Challenges constantly arise for hotel engineers, particularly as a project's size or complexity increases. Independent national and local organizations have formed in order to lighten the burden.
The Hotel Engineers Association of New York's website aims to report on the latest legislation, construction and technology issues and job openings in the field. It also allows for information exchange and valuable networking opportunities. As its Web site, hotelengineers.org, says, "No one knows it all, but different people know different aspects and know them very well. Through interactive sharing members can reinforce the understanding of materials, give information and receive information, which will enable members to expand their knowledge."
The National Hotel Motel Engineering Association offers dos and don'ts for hotel engineers who could learn from others who found out the hard way. A sampling, from its website, hmea.com, includes tips such as: carry a tool pouch instead of wearing it on the waist, which could pinch a nerve or vein over time; treat all garbage as waste and remove nothing from waste containers--a lesson learned after someone reportedly was stuck by a syringe--and read all labels on chemical products to prevent allergic reactions.