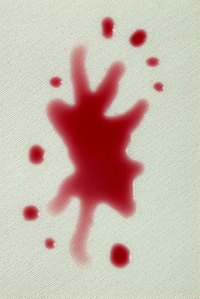 Dupont HT Teflon Fabric Protector is a water-based fabric treatment process that provides protection against stains and soiling. Treatment with Teflon Fabric Protector does not affect the look or feel of the original fabric. Teflon fabric coating is used for both repellent and release purposes, meaning that it protects against stains by both preventing them and assisting in their removal from fabric.
Function
Dupont HT Teflon Fabric Protector is found in uniforms, upholstery, active wear, bedding, carpeting and outerwear. As an outerwear treatment, it provides a certain amount of waterproofing ability to the fabric without sacrificing the breathability of the garment. As an application in the home, such as upholstery and carpeting, Teflon Fabric Protector provides chemical protection against stains.
Effects
Dupont HT Teflon Fabric Protector is a technology that is only available through Dupont. The repellent-technology variation works by keeping liquids from permeating the fabric, forcing them to bead and roll off instead. Release-technology fabric protector, according to Dupont, allows most water- and oil-based stains to be removed during normal laundering without any trace.
Fabric Care
Dupont HT Teflon Fabric Protector is built into the fabric itself and will not wash out or wear down over time. You can launder your Teflon Fabric Protector-treated garments and fabrics just as you would any comparable fabric item. When cleaning upholstery, Dupont recommends using a mixture of two tablespoons of ammonia with one liter of water.
Environmental Impact
Dupont HT Teflon Fabric Protector is designed to be water-based and gentle on the environment. Because it repels stains, it requires less laundering than traditional, untreated fabrics. Fabrics treated with this chemical dry at least 25 percent faster than untreated fabrics, which means that they use less electricity and have a smaller carbon footprint. Teflon Fabric Protector performs well when laundered at lower temperatures, according to Dupont, which also saves energy and helps the environment.
Other Concerns
Although many brands and retailers offer Dupont HT Teflon Fabric Protector technology in their products, Teflon Fabric Protector is currently unavailable for noncommercial application. Controversy has surrounded Teflon application in cookware and as a spray chemical application. Individuals have reported flulike symptoms from exposure to Teflon as an uncured spray chemical. There are no reported effects of exposure to Dupont HT Teflon Fabric Protector-treated fabrics.