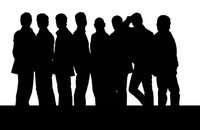 A well-structured corporate business can save its owners money and give them greater flexibility. According to the Internal Revenue Service, incorporation may offer tax benefits, but it can also bring greater opportunity for outside investment and allow for vested interest among the corporation's hierarchy of people.
Types of Corporations
For tax purposes, U.S. corporations fit one of two categories. The C corporation is afforded its own privileges and liabilities--separate from its members and existing entirely apart from its owners--and is taxed on its own income. Unlike the C corporation, owners or shareholders within an S-corporation report profits and losses proportionate to their ownership investment on their personal tax returns. To qualify as an S corporation, the enterprise may only conduct business domestically, and it may only commission 100 individuals, allowable trusts and estates as shareholders. Certain financial institutions, domestic international sales corporations and insurance companies are ineligible, according to the IRS.
Corporate Structure
A hierarchy of authorized representatives comprise a corporation. A shareholder has a monetary investment giving him ownership. Typically, the board of directors is identified at the time of incorporation. Once the company is up and running, the board's directors are elected during annual meetings by the shareholders. The officers of the company are appointed by the board of directors and act on the corporations behalf daily. A smaller corporation, however, may have only one shareholder and she may serve as the business' sole director and officer.
Shareholders
Ownership is allocated through shares, and the percentage of shares an owner receives is dependent upon his financial investment. A single share's value may range from less than 1 percent to 100 percent interest in the corporation. The initial investor often remains a shareholder. In larger corporations, a private investor may stake claim in a corporation, making her a shareholder. Duties of a shareholder include appointing directors to the board and approving significant corporate actions.
Board of Directors
At the time of incorporation, board directors are usually selected by the initial shareholder incorporating the company. Commonly, the director acts on the corporation's behalf and in its best interest with loyalty to the shareholders and the corporation. He participates in regular meetings, electing new corporate officers, approving asset purchases and sales, and accepting policies and procedures.
Corporate Officers
Daily operations of the corporation are overseen by its officers. Given different roles, each officer has legal authority to act in almost all business activity. The president, or chief executive officer, has ultimate responsibility for the corporation's actions, signs contracts and reports to the board of directors. The chief operation officer manages daily affairs and generally reports to the CEO. The treasurer, or chief financial officer, oversees all financial matters of the corporation. Officers attend the board of directors meetings and a secretary keeps record.
Corporate Careers
A corporation employs a multitude of professionals to support its officers and aid in internal and external business functions. While administrative specialists help gather, process and communicate information within the company, management implements the visions of corporate structure. Accountants determine efficient financial strategies and marketing professionals employ tactics for allocating resources to achieve the company's mission.