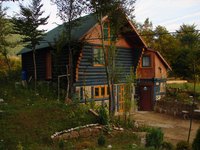 Refinancing you home mortgage is a great way to take advantage of lower interest rates or to attempt to head off a potential increase in mortgage payments in an adjustable-rate mortgage. One factor that lenders take into consideration when reviewing your eligibility for refinancing is your debt-to-income ratio. This takes into account the amount of debt you're carrying in comparison to your income, and helps determine how much of a mortgage payment you can afford.
Significance
Your debt-to-income ratio tells mortgage lenders and you how much of your monthly income you'll be able to apply to a mortgage payment when refinancing. The more debt you have in relation to the amount you earn, the lower the amount you'll be able to borrow. If your debt level is too high, you may not be able to obtain financing at all.
Types
The types of debt-to-income ratio used by lenders when refinancing include the front-end ratio, which is used to calculate the amount of monthly mortgage you can afford, and the back-end ratio, which compares your total debt to your income. In general, your front-end ratio should not exceed 28 percent and your back-end ratio should be no higher than 36 percent, although figures can vary from lender to lender.
Example
Assume your monthly gross household income is $5,000, and the amount of your mortgage payment after refinancing would be $1,100. Based on a 28 percent standard, you would actually be able to afford a mortgage of $1,400, so your front-end ratio would fall within the acceptable limit. If the total of your monthly debts is $1,500, your back-end ratio would be 30 percent, also well within the acceptable limit of 36 percent.
Misconceptions
Just because your debt-to-income ratios may be higher than the allowable limits, it doesn't necessarily mean that you won't be able to refinance. According to RefiAdvisor, if you have an excellent credit history and hold a large amount of assets, you could be able to refinance with ratios as high as 50 to 60 percent.
Considerations
If high debt-to-income ratios are preventing you from refinancing, there are some steps to consider to bring the ratios down. You can see the advice of credit counselor to help you pay down or consolidate your amount of debt, or you could sell a financed item such as a car. You could also consider getting a second job to help boost your income level.