Conjugated linoleic acid, or CLA, is a type of fat produced from the essential fat linoleic acid by microorganisms in the rumens of certain animals, such as cows, sheep and goats. A rumen is one part of the four-part stomach of these animals. CLA may be beneficial for improving body composition and decreasing the risk of cancer, although research is still in the preliminary stages. Meat and dairy products are the main food sources of CLA.
Meat, Poultry and Seafood
CLA is often measured in terms of how many milligrams are contained in each gram of fat in a particular food. Ruminant animals have the most CLA, but other animals also provide small amounts of this fat. For example, ground beef has about 4.3 milligrams of CLA per gram of fat. This means a 3-ounce serving of cooked 93-percent lean ground beef has about 31 milligrams of CLA and the same amount of 70-percent lean ground beef has about 56 milligrams of CLA. Lamb has 5.6 milligrams, ground turkey has 2.5 milligrams, and chicken, fish and shrimp all have less than 1 milligram per gram.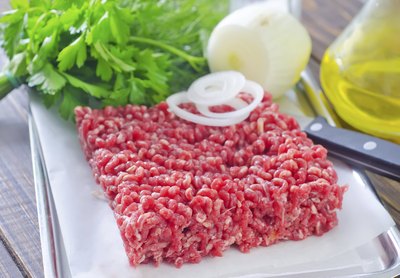 Dairy Products and Eggs
Dairy products are also significant sources of CLA and make up the main source of CLA for most people. Homogenized milk has 4.5 milligrams per gram of fat, butter has 6 milligrams, plain yogurt has 4.8 milligrams and cheese has between 3.5 and 5 milligrams per gram of fat. Eggs also contain a small amount of CLA.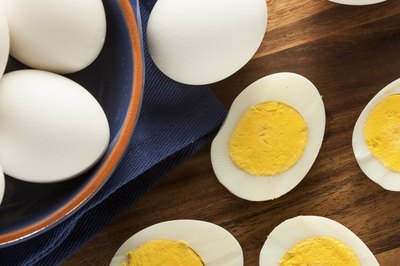 Other Potential Sources
Corn oil may contain small amounts of CLA, according to the University of Michigan Extension; however, this isn't a significant source of CLA. Although bacteria in the intestines of people can make CLA, eating more foods or supplements rich in linoleic acid doesn't appear to increase blood levels of CLA in people.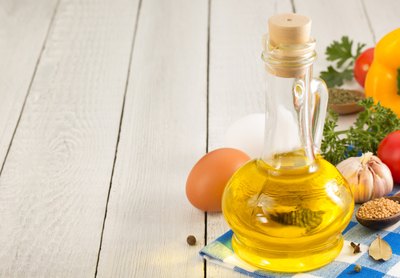 Factors Affecting CLA Content
The average adult only gets about one-fourth of the amount of CLA shown to be potentially beneficial for lowering cancer risk, according to an article published in Critical Reviews in Food Science and Nutrition in 2005. Cooking foods containing CLA may increase their CLA content, and foods that contain a higher percentage of fat also contain a higher amount of CLA.
Cows that eat more foods rich in linoleic acid, such as soybean or sunflower oils, or that eat mainly grass in the early stages of growth, will produce milk that has higher amounts of CLA, according to the European Food Information Council. This means you may increase your CLA intake by buying meat or milk from pasture-raised, grass-fed cows instead of those conventionally raised on at least half grain. Other factors that can affect the CLA content of foods include the animal's age and breed.