A lipid panel, which is sometimes known as a lipid profile, is a blood test that measures for high cholesterol or fat. Cholesterol is an important substance that provides support to the outer membrane of the cell, but too much cholesterol can also be dangerous. When a lipid panel is administered, your doctor may recommend fasting for the most accurate results.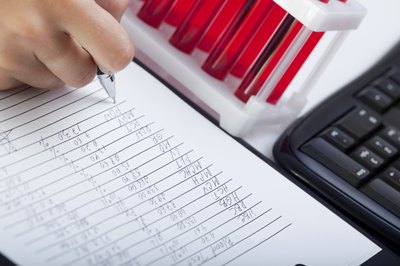 Lipid Panels
A total lipid panel tests for levels of low-density lipoprotein (LDL, or "bad" cholesterol), high-density lipoprotein (HDL, or "good" cholesterol) and triglycerides (the form that most fat takes within the body). The panel is a good indicator of risk of coronary heart disease due to blocked blood vessels or hardened arteries. Healthy adults with no risk factors should take the test every five years. High-risk patients may prefer to monitor levels more closely.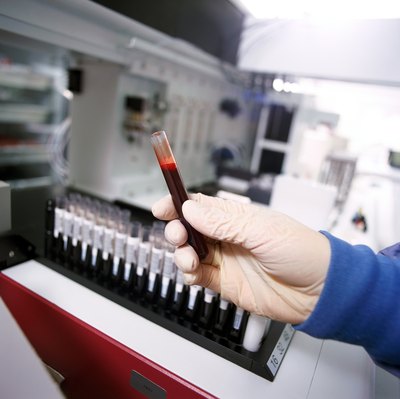 Fasting
Lipid testing is usually administered by drawing blood from a vein in the arm. A drop of blood through a punctured fingertip may also be used for portable devices. Because food or drink may alter the level of cholesterol in the blood, patients are usually asked to fast before a total lipid panel, although different facets of a lipid test may have slightly different requirements.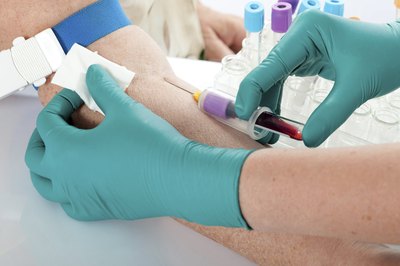 Length
Fasting is usually started between nine and 12 hours before blood is drawn. It can also be started the night before and continue during sleep, depending on when the test is scheduled. Triglyceride tests, for instance, are often administered after an overnight fast.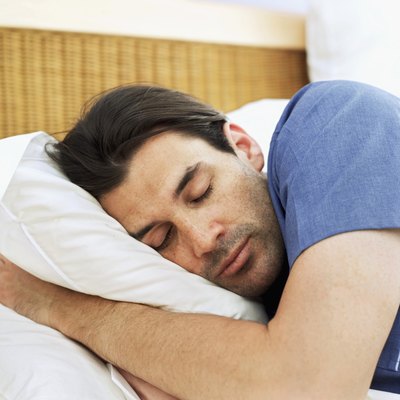 Food or Drink
No food or drink should be taken within the fasting period except for water. Not all substances will have a profound affect on lipid levels, but it is important to be safe rather than compromise the test. The final meal before a fast should be light and low in fat. If you must take medication within the fasting period, consult your doctor.
After the Test
Following the test, your doctor may advised that you eat a light, healthy meal to ease your way back into a regular eating schedule. Results of the test may take a week or more. Consult with your doctor if you have any questions or if it is necessary to do a follow-up test.