A motor starter, also known as starting motor and starter, is an electric motor that rotates the internal combustion engine and causes it to power up. The motor starter is made up of a powerful DC electric motor and a starter solenoid (electric switch) and requires a very high current in order to turn over the engine and start it.
(Jupiterimages/Stockbyte/Getty Images)
In the car, the motor starter begins when the key is put into the ignition and turned to the start position. At this point, the battery voltage goes through the starter control circuit and activates the starter solenoid. This process provides energy to the motor starter so that it can turn over the engine, according to samarins.com.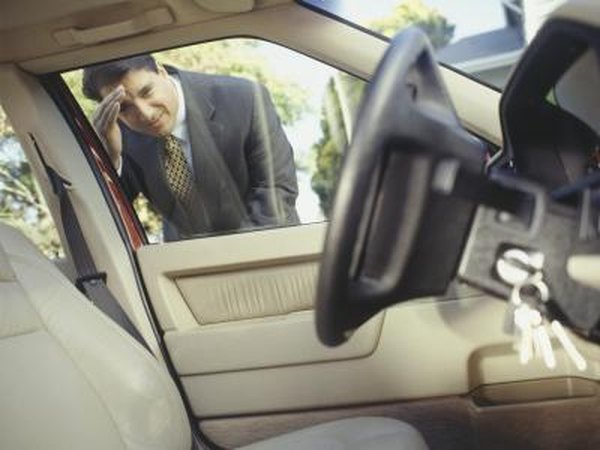 Ryan McVay/Photodisc/Getty Images
The motor starter is made up of ground, or negative, cables that connect the battery terminal to the engine block and positive cables that connect the battery terminal to the starter solenoid. The starter solenoid acts to close the circuit and connect the starter motor to the battery.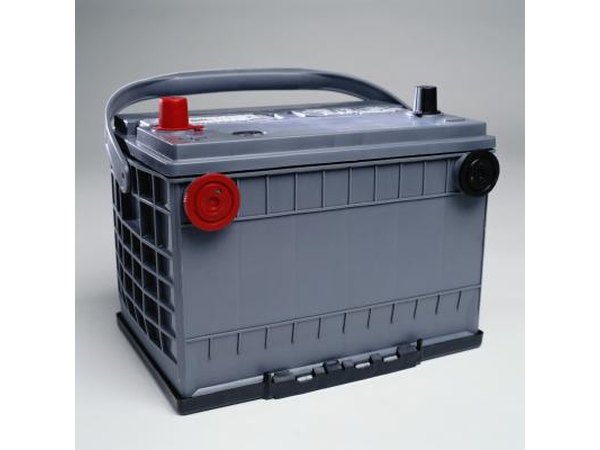 Spike Mafford/Photodisc/Getty Images
Full voltage motor starters are sometime also referred to as direct on line motor starters. Full voltage motor starters are most widely used and result in a high current. This current can range anywhere between 400 percent to 1,000 percent of a full load current, according to schneider-electric.be. Full voltage motor starters also provide a high starting torque (about 150 percent of the full load torque). Torque (also known as moment of force) is tendency of a force to rotate an object about an axis or a pivot point. It is a very important concept in engineering because it essentially refers to the measure of the resulting moment.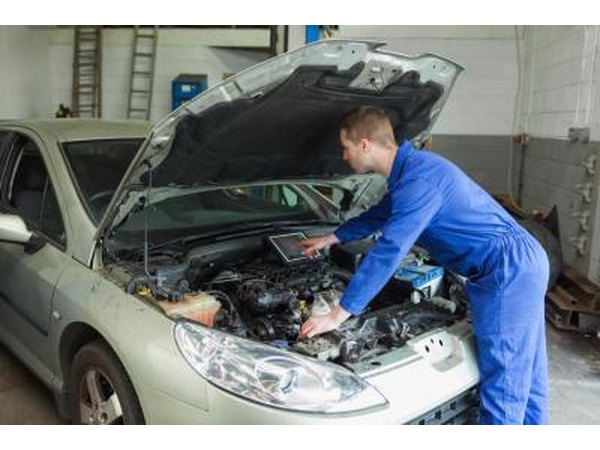 Wavebreakmedia Ltd/Wavebreak Media/Getty Images
Reduced voltage motor starters decrease the full load current at the motor terminals in proportion to the voltage reduction. Furthermore, the full load torque of the motor is reduced by the square of the voltage reduction. These are used on machines that require a gentle start and smooth acceleration, according to electricmotors.machinedesign.com. They are also used in compounds that are limited by voltage regulations, such as power companies.
scanrail/iStock/Getty Images
Multi-speed motor starters are divided into multiple categories. Starters for separate winding two speed motors consist of two standard three-pole starter units. A pole is the number of conduction positions that belong to that switch. These units are interlocked both electrically and mechanically. According to electricmotors.machinedesign.com, additional units may also be used for each speed. Starters for three-speed motors are three-pole and starters for four-speed motors have two sets of three- to five-pole starters.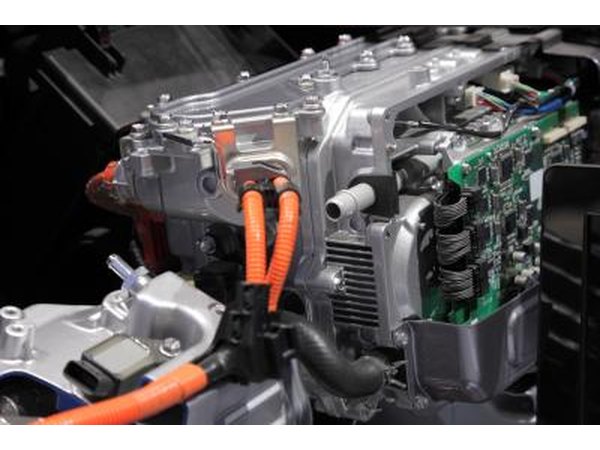 Philip Lange/iStock/Getty Images
Promoted By Zergnet