There are over 70,000 identified species of fungus, including various types of mushrooms, molds, truffles, rusts and yeasts; some estimates of total species count (including unidentified varieties) lie in the 1.5 million range. Despite being such a large and diverse group, there are actually relatively few harmful fungi. And out of these few harmful varieties, most are low risk. However, there are some fungal infections that may lead to serious complications, especially in people with suppressed immune systems, like those with HIV.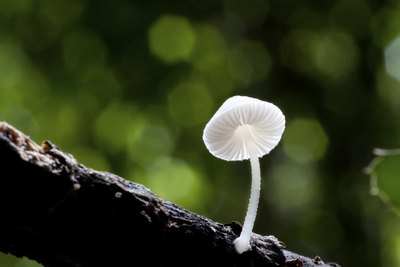 Dermatophytes
Dermatophytes are a group of fungi that include several related dermatophytosis (ringworm or tinea) causing species. Infection may occur at many places on the skin and nails; athlete's foot and jock itch are some of the most common forms of tinea. The primary symptom of athlete's foot is scaly, itchy and peeling skin of the foot and toes. Jock itch usually takes the form of a burning rash between the legs. Ringworm creates red, slightly raised rings on the skin. Some forms of dermatophytosis can cause hair loss or even severe lesions. Most dermatophyte fungi are spread via skin-to-skin contact or contact with infectious, shed skin cells.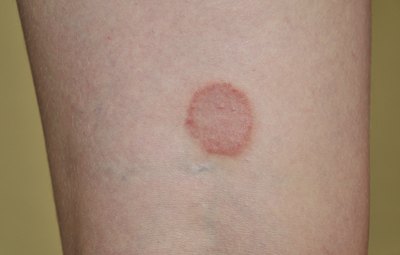 Candida
Candida is a genus of yeast fungus, some of whose members cause a condition called candidiasis. According to the University of Adelaide's mycology department, candidiasis "may be localized to the mouth, throat, skin, scalp, vagina, fingers, nails, bronchi, lungs or the gastrointestinal tract, or become systemic as in septicemia, endocarditis and meningitis." Cutaneous infections take the form of pink to red rash-like lesions that usually converge, forming one or a few large lesions. Candidiasis is most common in newborns, the elderly and those with compromised immune systems. The worst and most dangerous forms are opportunistic, affecting only those with conditions like HIV, leukemia and lymphoma.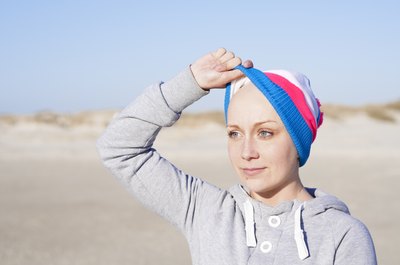 Cryptococcus
Cryptococcus is yeast-like fungi that can cause cryptococcosis, a chronic pulmonary, systemic or meningitic disease. The primary culprit is the C. neoformans variety, although a few other species in the Cryptococcus group are occasionally responsible. C. neoformans almost solely affects immunocompromised (HIV, etc.) hosts, most often causing meningitis but sometimes leading to secondary ulcerative skin infections. A cryptoccocis-causing offshoot of C. neoformans is C. gattii, which is geographically restricted to places like Mexico, Australia and southern California, and affects those with healthy immune systems. C. gattii cryptococcosis causes brain and lung lesions, and usually results in death.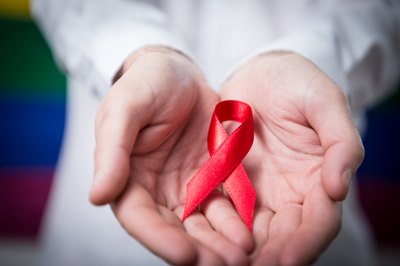 Aspergillus
Aspergillus, a mold, is found many places worldwide, though most healthy individuals are naturally immune to aspergillus spores in the air. However, those with asthma or fungal sensitivities can experience increased asthma-like conditions. People who have had recent lung illnesses are especially susceptible to aspergilloma, an aspergillus disease which causes the formation of a fungal ball within a lung cavity, sometimes leading to the coughing up of blood. Invasive aspergillosis can form in those with compromised immune systems and will often lead to death.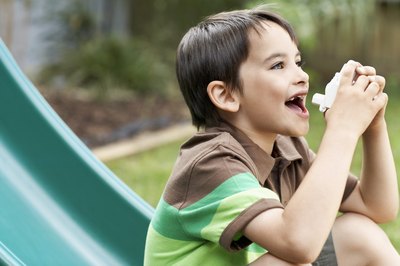 Stachybotrys Chartarum
Stachybotrys chartarum is a fairly common outdoor mold that is sometimes found indoors in high moisture areas on wood, paper, sheetrock and other cellulose materials. It really only becomes a problem indoors; when spores in the air are inhaled in large or continuous doses, they can cause flu-like symptoms and sometimes coughing up of blood.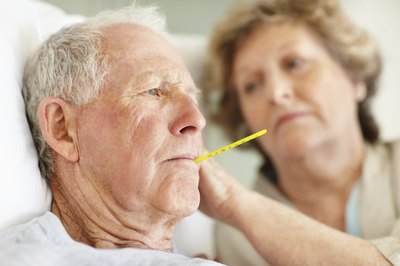 Poisonous Mushrooms
As they must be ingested eaten in order to cause harm, the dangers of poisonous mushrooms are much easier to avoid than some other harmful fungi. Beginning mushroom pickers should consult experienced pickers, or at least an extensive field guide, for proper identification. Most toxic mushrooms will only cause upset stomach or diarrhea, but some can lead to complete kidney failure and death. Some potentially deadly species to identify and avoid are false morels, galerinas and certain amanitas. Jack-o-lantern and green-spored lepiota mushrooms are somewhat poisonous but not deadly. If you think you have found an edible mushroom, first check some kind of guide for any possible harmful lookalike species.