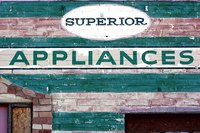 From America's birth, the right to pursue free enterprise--frequently defined as capitalism in its purest, most unfettered form--has ranked among its most distinctive features, as defined in President Calvin Coolidge's famous 1920s-era adage: "The business of America is business." However, consensus is harder to come by about mergers and acquisitions, which have the potential to fundamentally change the character of a shopper's favorite establishment. How courts and regulatory agencies define the ground rules behind these transactions remains a contentious debate that, at its core, remains far from settled.
History
Consolidations have evoked concern throughout American history. The Sherman Antitrust Act, passed in 1890, set down the basic benchmarks by outlawing monopolies, or trusts. Fear of a firm's unlimited ability to fix prices as it wished fueled the concern--as West's Encyclopedia of American Law notes--by 1904. Some 300 companies still controlled 40 percent of the nation's manufacturing assets. Over the next 50 years, however, a significant body of case law gradually emerged, with Congress stepping in periodically to pass amendments of its own. One of the most notable steps came in 1914, with the creation of the Federal Trade Commission, or FTC, a body charged with refereeing the market's behavior.
Official Attitudes
Official attitudes toward consolidation have inevitably waxed and waned with the economy's fortunes. In the 1920s, government pursued a hands-off policy to mergers and acquisitions, only to swing back to a more tightly regulated approach after the Great Depression took hold a decade later. Ronald Reagan's conservative posture, on the other hand, led to budget cuts for regulatory agencies--including the FTC and the Justice Department--during the more expansionist-minded 1980s. Attitudes shifted during the Bush and Clinton eras, though understaffed governmental attorneys still tended to lose antitrust cases against their deeper-pocketed opponents, the encyclopedia notes.
Pros of Consolidation
Proponents assert that consolidation helps to promote efficiency by streamlining businesses that would otherwise duplicate each other's services. In many cases, bigger businesses will merge with smaller counterparts to add a product or service that complements their existing offerings. This logic drove the merger of eBay and PayPal, the world's largest online auction and bill payment services, respectively, according to a "Computer User" analysis. In pursuing the merger, eBay realized that it made sense to identify a preferred vendor to channel online payments--especially one that buyers trusted, the analysis suggested. This transaction is essentially an example of vertical integration, in which companies with adjoining businesses decide that working together is preferable to competing apart.
Cons of Consolidation
Critics of consolidation cite the narrowing of options as the main reason to look critically at the idea of helping big companies grow even larger and more powerful. The Clinton-era pass against the nation's largest ticket agent, Ticketmaster, is often cited as a missed opportunity to underscore this point--since rock bands like Pearl Jam found it near-impossible to tour nationally without the company's involvement. In October 2009, however, a proposed merger of Ticketmaster and LiveNation ran aground over those same concerns. The United Kingdom's Competition Commission ruled that allowing the merger would essentially harm CTS Events, which had already agreed to provide ticketing services for LiveNation, a Wired magazine report stated.
Considerations
The proposed marriage between Ticketmaster and LiveNation, America's premier concert promoter, sent shock waves through the corporate world in other respects. As former Federal Trade Commission official Marc Schildkraut noted, the merger proposal also exemplified a vertical and horizontal merger, in which direct competitors become joined together. Vertical mergers generally went unchallenged in the Bush administration era. However, the recent appointment of Christine Varney suggested trouble ahead for the transaction, Schildkraut told Wired, since she had established a record of questioning such transactions during her tenure at the FTC. While the U.S. Supreme Court continues narrowing the margins of antitrust legislation, the case is a reminder of one official's power to impact how buyers and sellers are supposed to do business.