Copper and plastic are popular materials used in the creation of water pipes and fittings. Copper has been the material of choice for the past few decades but plastic has come to challenge copper's dominance in the water piping market over the past 15 years. The rising cost of copper is contributing to plastic's popularity. They are both effective materials that can last several decades if maintained properly. These materials are associated with certain advantages and disadvantages.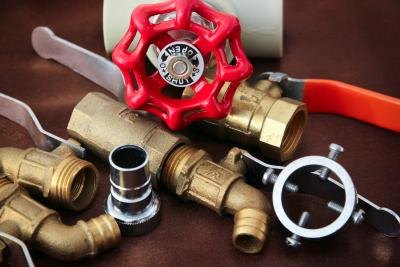 (MrLonelyWalker/iStock/Getty Images)
Copper water pipes and fittings are much heavier than pipes and fittings made out of plastic. However, copper piping is known to last longer and be more durable that plastic piping. As far as installation goes, plastic plumbing is generally easier to install than copper plumbing. Plastic water piping is ideal for situations where acidic water is present. Copper piping works best in situations where neutral or slightly basic water is present.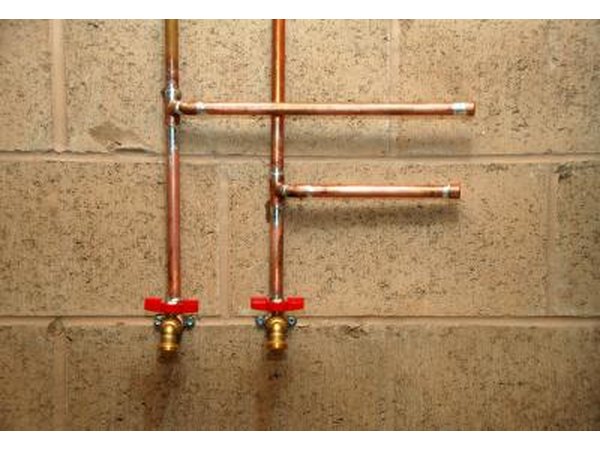 Joy Fera/iStock/Getty Images
Copper water pipes and fittings are fire-resistant. They also usually come with manufacturer warranties that can be effective for more than 50 years. Plastic water pipes and fittings are quite resistant to corrosion, condensation and abrasion. They are also lightweight compared to copper.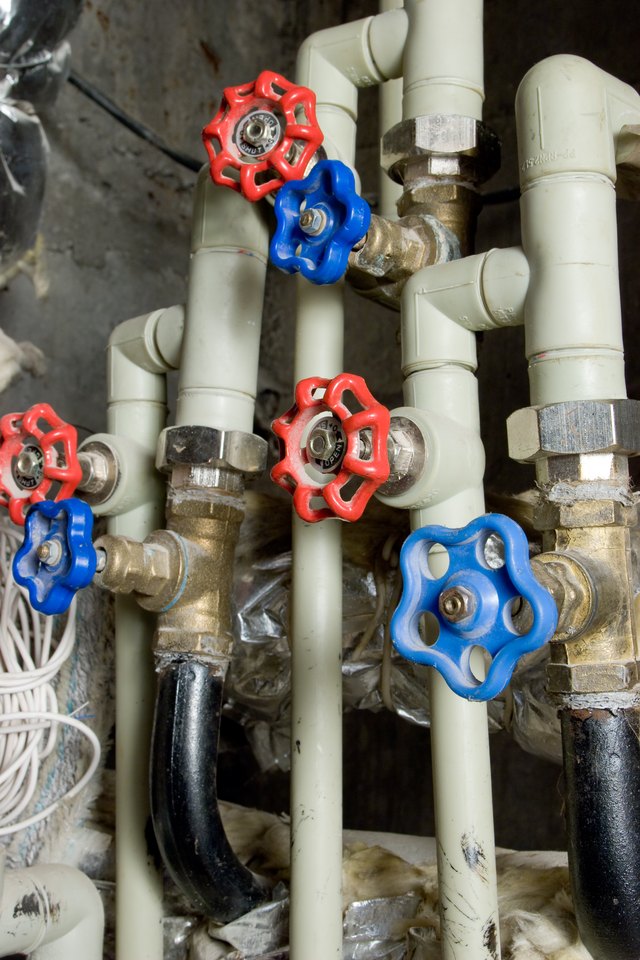 Vassiliy Mikhailin/iStock/Getty Images
The ease of installation and low cost are perhaps the biggest benefits associated with plastic water piping. Other benefits to plastic water piping include its high impact strength, non-conductivity and flexibility, which nearly eliminates the effect of water hammer. Plastic is also less subject than copper to job site theft because it is a relatively cheap material. Copper is linked to the benefits of durability and proven effectiveness. Other benefits to copper water piping include the fact that it does not support bacterial growth, has a high melting point and can easily be bent to avoid obstacles.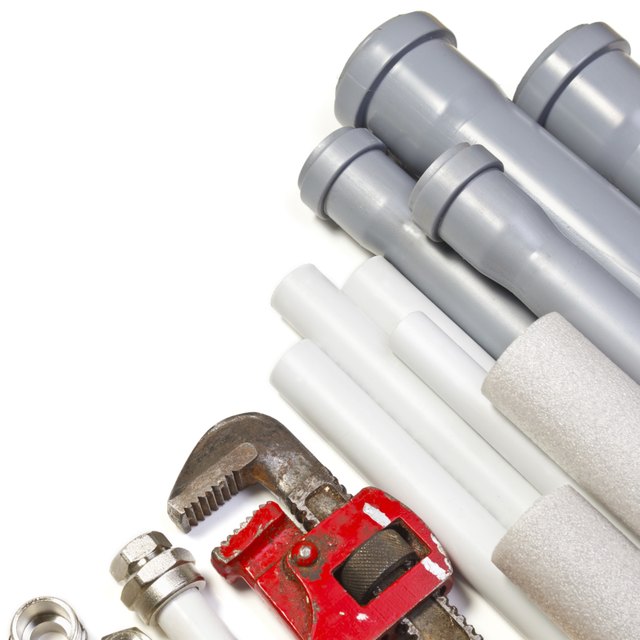 Dmitry Naumov/iStock/Getty Images
In rare situations, copper water piping as well as plastic water piping contribute an undesirable taste and odor to the water that moves through them. Plastic water piping can sometimes leave plastic-like aftertastes in the water that moves through them. Copper water piping can leave metallic tastes in the water that moves through them. Pinhole leaks can form if acidic water is running through copper plumbing. Plastic plumbing will crack or break easily if it is put through abusive situations.
Comstock/Stockbyte/Getty Images
In general, there is a significant difference in costs between copper and plastic water piping. Copper piping can cost anywhere from $3 to $80 per foot depending on the thickness and diameter of the pipe. Plastic piping can cost anywhere from $50 to $5,000 per 100 foot, depending on the thickness and diameter of the pipe. Installing copper piping requires more expertise than plastic piping, installation costs may reflect this.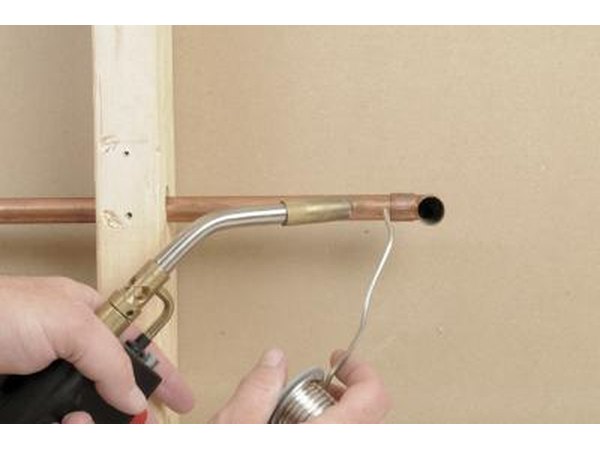 John Cooke/iStock/Getty Images
Promoted By Zergnet