The use of carbohydrate and fat blocking supplements has proliferated in the past couple of decades largely due to the continual desire to find some aid that will provide the best results for the least work. While these blockers have been identified as potentially beneficial, their effectiveness still seems to be dubious.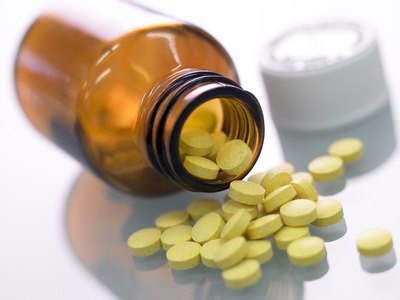 Carbohydrate Blockers Function
As Nutricepts.com explains, carbohydrate blockers work by inhibiting the enzyme that is responsible for breaking down carbohydrates. This enzyme is called alpha amylase and breaks down starches into simple sugars that can be properly absorbed. By using alpha amylase inhibitors, usually derived from white kidney beans and wheat germ, the breaking down of some starches can be prevented that then allows it to pass through the digestive system without being absorbed and converted into fat.
Effectiveness
Carb blockers have been shown to work well in rat subjects. Harry Preuss and Bill Gottlieb in "The Natural Fat-Loss Pharmacy" detail how kidney bean extract carb blockers were very effective in reducing carb intake in rats. However, human trials have shown less effectiveness. Ultimatefatburner.com notes that a study on a common carb blocker known as Phase 2 reached insignificant results in weight loss due to a wide variability of the results within each group. If anything, Mayo Clinic studies, as overviewed by Askmen.com, found 4,000 to 6,000mg dosages, eight to twelve times the dose amount of most carb blocker supplements, will slow carb digestion but this does not directly relate to weight loss.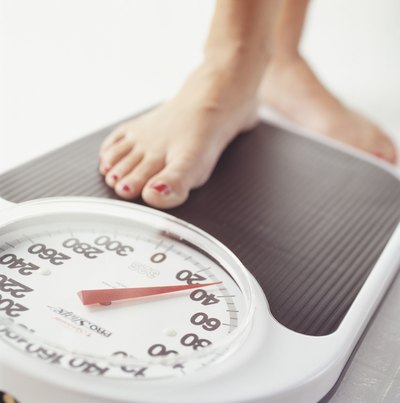 Fat Blockers Function
Ray Kurzweil and Terry Grossman in "Fantastic Voyage" explain that fat blockers work primarily by blocking lipases. These lipases are important digestive enzymes that are responsible for breaking down fat. For instance, a fat blocking prescription drug called Xenical uses lipase inhibitors which prevents one-third of fat consumed from being digested. Chitosan, a natural compound blocks fat in another way. It does so by binding to multiple fatty acids until it is unable to be broken down and simply passes through the digestive system unabsorbed.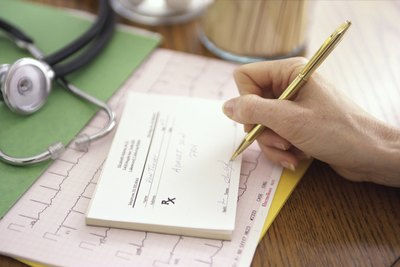 Effectiveness
Results for fat blockers appear to still be quite dubious. Jonny Bowden in his "Shape Up!" book, indicates that clinical trial results for prescription fat blockers are not impressive. One study indicated a mere 4 percent difference in body weight between obese subjects who took a placebo and those who took the fat blocker drug.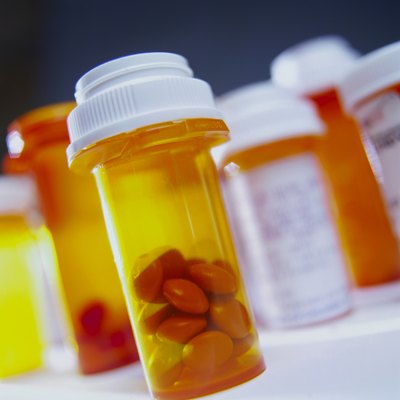 Dangers
Fat blocker supplements do have one particular problem that only helps reduce any potential benefits that may come from taking them. Because vitamins A,D, E and K and beta-carotene are fat-soluble, their absorption in the digestive system can be blocked from occurring by fat blockers such as Xenical. These fat-soluble vitamins contribute greatly towards proper health and function. For instance, as outlined by Ext.colostate.edu, these vitamins range from maintaining healthy skin, vision, bone, cell structure and providing antioxidants to combat free radicals.