Energy sector companies produce and supply energy. This includes companies that explore for and pump oil and natural gas; mine coal, develop and produce alternative energy and transport fuel and electricity. Many of the world's largest energy sector companies are based in the United States. U.S. energy sector companies can be divided into six main categories: oil and gas, oil field services, refining, mining, renewable energy and utilities.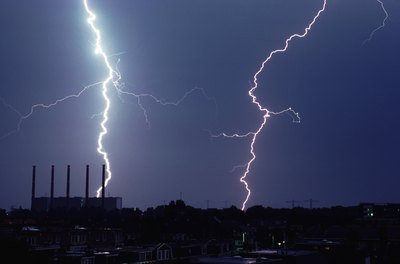 Oil and Gas
Oil and gas companies find and collect naturally occurring deposits of petroleum and natural gas. U.S. oil and gas companies include: ARCO, Apache, Chesapeake Energy, Chevron, Devon, Dynergy, Entergy, Esso, ExxonMobil, Frontier Oil, Global Partners, Harken, Hess, Hunt, Kerr-McGee, Kinder Morgan, Koch, Marathon Oil, Murphy Oil, Noble Energy, Occidental Petroleum, Petrohawk, Range Resources, Sempra, Sunoco, Valero, Williams, Xcel and XTO.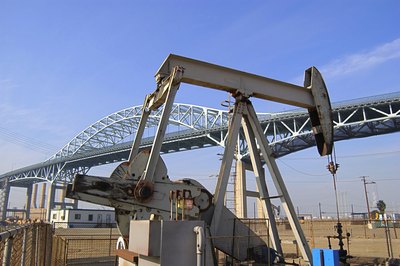 Oil Field Services
Oil field service companies provide specialized support to oil and gas companies related to the extraction of petroleum, particularly its drilling and pumping. U.S. oil field service companies include: Arrow Energy, Baker Hughes, Greene's Energy Group, Halliburton, M-I, Mike Byrd Casing Crew, Nabors Well Service, Paramount Petroleum, Pinnergy, Rer-Chem, Sandhill Oil, Schlumberger, Stallion Oil Field, Superior Energy, Swaco, Swan Oil Field and Vetco Gray.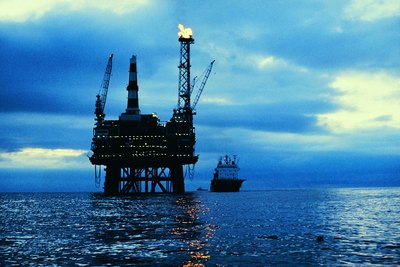 Refining
Refining companies convert, or "refine", crude oil into fuels such as gasoline and kerosene. U.S. refining companies include: BP Products, Chalemtte Refining, Chevron, Citgo Petroleum, Deer Park Refining, ExxonMobil Refining, Flint Hills Refining, Houston Refining, Motiva, Murphy Oil, PDV Midwest, Navajo Refining, Premcor Refining, Sunoco, Tesoro, Valero Energy and WRB.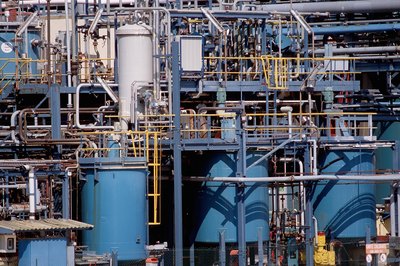 Mining
Mining companies harvest mineral fuel sources, such as coal and uranium. U.S. mining companies include: ALLETE, Alliance Resource Partners, American Electric Power, Black Hills Corporation, CONSOL Energy, Foundation Coal, General Dynamics, International Coal Group, Luminant, Massey Energy, North American Coal, PacifiCorp, Peabody Energy, Teco Energy and Vectren.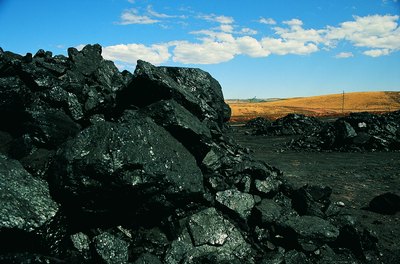 Renewable Energy
Renewable energy companies develop and produce electricity sources and fuels derived from infinite resources, such as wind, water and sunlight. U.S. renewable energy companies include: ArcherDaniels Midland, Babcock & Brown, Ballard Power, Cypress Semiconductor, Evergreen Solar, First Solar, FPL Energy, PPM Energy and SunPower.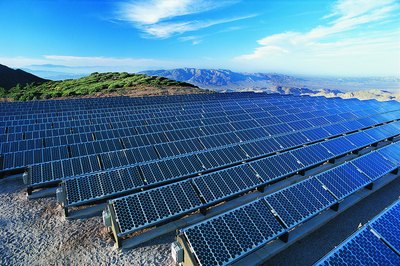 Utilities
Utilities produce and deliver electricity to consumers. Sources of electricity used by utilities include coal, uranium and natural gas. U.S. utility companies include: Alabama Power, Alliant, American Electric Power, Atlantic Energy, Boston Edison, Citizen Electric Company, Citizens Energy, Con Edison, DTE Energy, Duke ENergy, Edison International, First Energy, Gulf Power, Illinois Power, MidAmerican Energy, New Century Energies, Ohio Edison, Pacificorp, TECO Energy, Virginia Power and Yankee Atomic Electric Company.