Your smile is one of the first things that people notice about you, and most people who have discolored teeth have at least considered purchasing teeth whitening strips to remove the stains. What's important to know is that these strips could cause spots on your teeth, so it's helpful to know a little bit about how they work.
(Fuse/Fuse/Getty Images)
Most over-the-counter strips are made of a peroxide formula that bleaches the teeth.The most popular kits, including those used professionally, contain carbamide peroxide. Crest Whitestrips and a few other brands use hydrogen peroxide.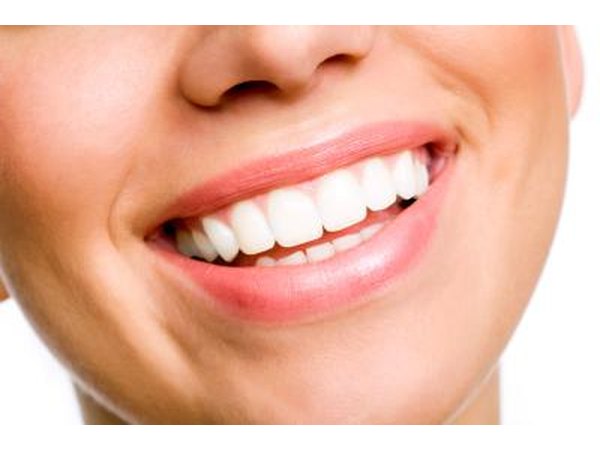 Константин Чагин/iStock/Getty Images
There's a bit of science involved in the whitening process. When strips are placed on your teeth, the active ingredient in the formula begins to break down, allowing oxygen to enter the enamel and dentin. Stains are actually made up of molecules that have bonded to the teeth.The chemical reaction causes the peroxide to attack these molecules, thereby bleaching the teeth to a lighter color.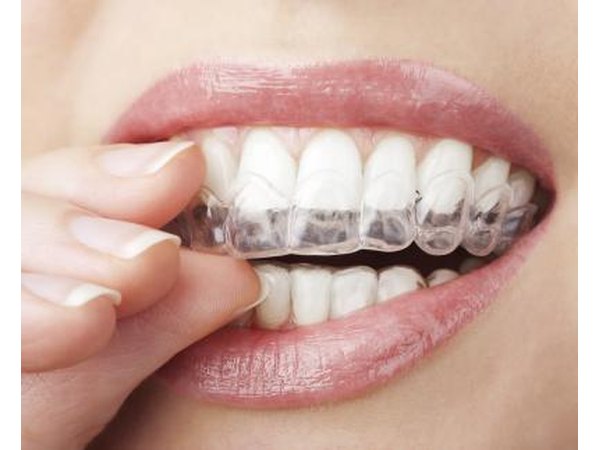 OlgaMiltsova/iStock/Getty Images
Since all teeth whitening strips contain some form of peroxide, why do some work better than others? The difference is in the concentration, or strength, of the solution, as well as its pH. Formulas range between 10 and 22 percent strength. Professional whitening treatments performed at your dentist office can be as high as 35 percent in strength.
LuminaStock/iStock/Getty Images
Keep in mind that the formula you are using is a type of acid. Depending on the condition of your teeth and the amount of enamel that is already worn away, results will vary. One of the main concerns individuals have after using these strips is the appearance of uneven white spots on the teeth. According to whitestrips.com, the Crest Whitestrips website, the spots are temporary and not harmful in any way. The company further explains that the spots are caused by a loss of water from the enamel of the tooth caused by the chemical reaction.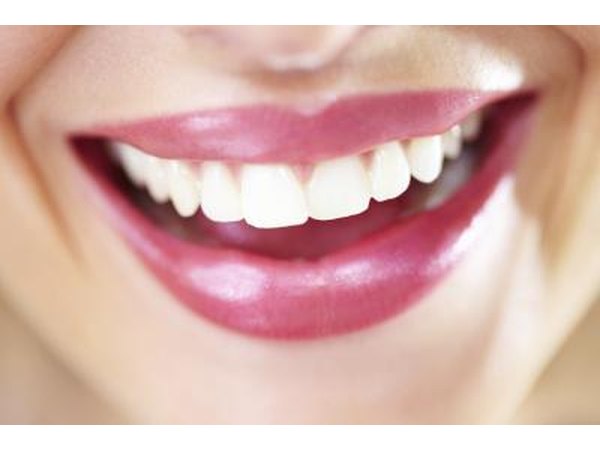 Jacob Wackerhausen/iStock/Getty Images
According to dental professionals, white spots are generally caused by decalcification, which is an early stage of tooth decay, and the spotted areas of enamel are actually softer than the rest of the tooth. This means that spots not very prevalent while the tooth is stained can really stand out as the whitening process continues. If white spots are revealed during the whitening process and were caused by decalcification they will not go away and could get worse as a result of the process.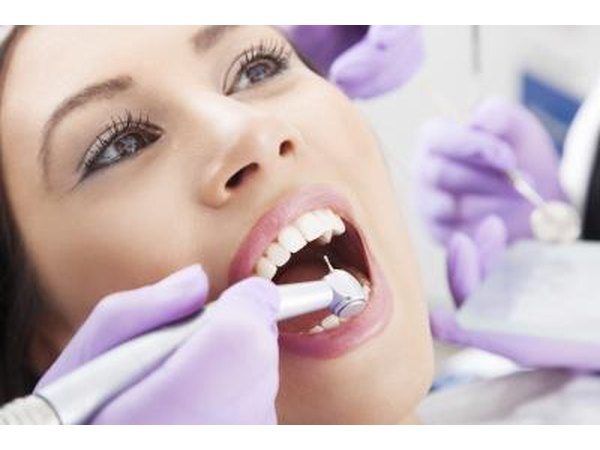 Miljan Mladenovic/iStock/Getty Images
A product called Tooth Mousse was created specifically for this problem. Tooth Mousse works by remineralizing white spots. Direct dental bonding over spots is another option. In this process, the softened and decalcified enamel is actually removed by your dentist and replaced with composite. This is basically the same process as having a filling put in, except the material used is designed to perfectly match your tooth color.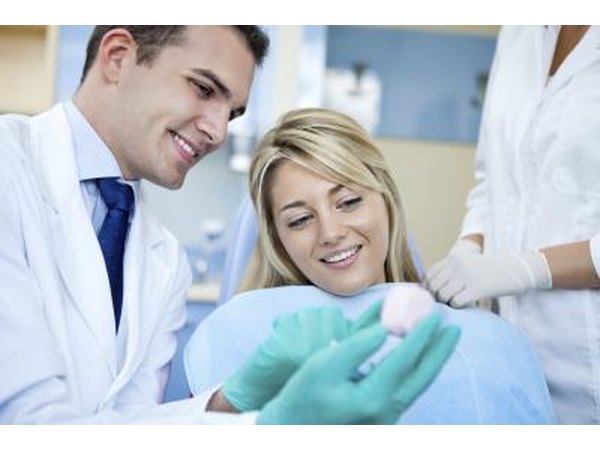 Igor Mojzes/iStock/Getty Images
Promoted By Zergnet