Merriam-Webster defines testosterone as a "hydroxy steroid ketone that is produced especially by the testes or made synthetically and that is responsible for inducing and maintaining male secondary sex characters." When the body fails to produce testosterone, medications or herbal remedies can be taken in an effort to increase testosterone levels. Another option for increasing testosterone in the body can be found by increasing the key vitamins C, A, E and B6.
Vitamin C
Vitamin C is essential when boosting levels of testosterone. Having enough vitamin C in your diet helps to prevent the release of stress hormones. This then elevates the amount of testosterone in the body. Vitamin C also aides in fertility and has been linked to lowering the risk of cancer. It can be found in garlic, oranges and strawberries.
Vitamin A
Animal research has shown that there is a correlation between Vitamin A intake and levels of testosterone. Vitamin A not only increases the production of testosterone but, according to the Weston A. Price Foundation, it also "decreases estrogen production in the male testes." Vitamin A can be found in foods such as liver, broccoli and spinach.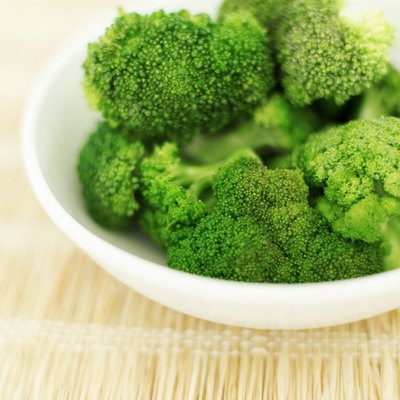 Vitamin E
Vitamin E has been associated with levels of testosterone, reproductive abilities and levels of sperm. Lower levels of Vitamin E result in low fertility rates and a lack of mobility of sperm. Vitamin E rich foods include avocado, egg and milk.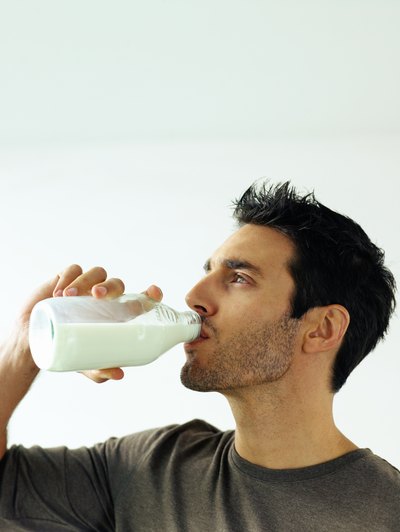 Vitamin B6
Vitamin B6 affects both estrogen and testosterone hormones. Lower levels of Vitamin B6 in the body have been linked with both an increase in prostate cancer and an increase in breast cancer. Foods that are rich in Vitamin B6 include whole grains, vegetables and nuts.
Minerals
In addition to vitamins, certain minerals such as zinc can be useful in boosting levels of testosterone. Zinc helps to maintain normal testosterone levels. If zinc levels are too low, it prevents the pituitary gland from releasing the hormones that aid in testosterone production. Foods such as raw oysters, cheese, turkey and brown rice are all high in natural sources of zinc. Zinc can also be found in pill form at retail stores.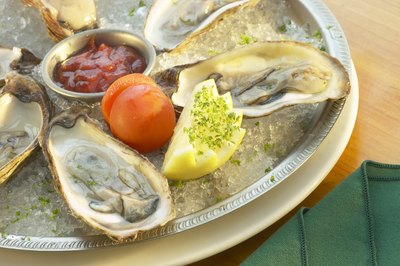 FDA Approved Testosterone Therapy
In addition to taking vitamins, it is also possible to boost testosterone levels through FDA-approved testosterone therapy. The creams Androgel and Testim are two forms of testosterone therapy that have been approved by the FDA.