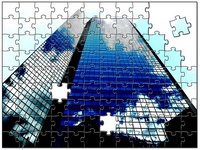 The first and most important goal of a business is survival, and that depends upon taking in more money in revenues than is going out through business expenses. Of course, bringing in sufficient revenues depends on skillful production and marketing while keeping expenses low enough to allow profits depends on management decision making and administration. When management sets policies for production, marketing and administration, it is vital that the costs of the policies factor into decision making.
Cost Considerations
Some policies require an outlay of money. If you set a policy that everyone in the company must undergo a drug and background check every other year, it will cost the company extra money that may not be justified if the company primarily employs retired schoolteachers and the work they do is not sensitive or dangerous. On the other hand, if you employ former drug dealers in your bomb-making factory, the extra expense may be justified compared to the cost of replacing a building and paying benefits to explosion victims.
Your policies must always pass the cost benefit test because if they cost more than they save the company, they are bad policies and should be revised.
Function of Policy
Policies are the rules that company management sets forth in order to avoid confusion, unauthorized activities, improper behavior and process inefficiencies, among other things. Successful policymaking avoids the creation of policies that conflict with other policies or with the greater good of the company and the public laws. No matter how appealing the policy is from a philosophical standpoint, it does not benefit the company if it costs too much.
Cost Benefit Analysis
There is no simple way to do a cost benefit analysis. You go about it by quantifying the costs, quantifying the benefits and comparing them under different scenarios.
First you establish historical costs and the resulting benefits. Relate the benefits to cost units; if $5 gets you 5 pens, your cost/benefit ratio is $1 per pen or 1.
Then you forecast the benefits received from additional cost savings of buying in bulk. If $10 buys you 12 pens, your cost/benefit ratio is $10 per 12 pens, or .625 which is less than 1 and therefore indicates that the benefit is greater as the cost rises. In this case, buying in bulk is a good idea so you might set a policy of buying certain things in bulk in order to save money.
Danger of Mismatch
Policies always look good on paper but in practice may prove destructive. If the procurement department decides to start buying pens in bulk at the same time the warehouse is moved to another state because of a policy aimed at reducing the cost of warehousing, there could be a mismatch if the cost of transporting the bulk purchases of pens exceeds the savings created by the warehouse department's money-saving move.
Best Practice
To avoid costly mismatches in policies across different departments, a company usually has a central policy committee to approve all policies and monitor the interaction of those policies in practice. Generally, all policies must be presented to this central policy committee before implementation. The committee should be aware of all that is under planning in the company and will be able to give guidance regarding the appropriateness of a new policy. This committee also reviews appeals and policy changes because its main purpose is to avoid confusion and conflict within the company.