The kitchen may be the soul of many a home, but statistically it is the most dangerous room in the house. The collision of fire, hot liquids, sharp tools and invisible bacteria in an often-compact area requires precaution, most neatly summed up in the food safety expert's mantra: "clean, separate, cook and chill." While many safety tips might seem obvious, the kitchen is capable of delivering memorable reminders in brutal doses for those who drop their guard.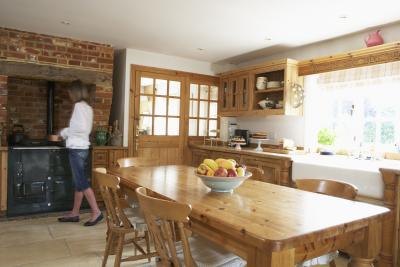 (Monkey Business Images/Monkey Business/Getty Images)
As trivia gurus love to point out, the kitchen sponge is dirtier than the typical toilet seat -- almost 200,000 times dirtier, with around 10 million bacteria per square inch. It is essential to disinfect sponges, cloths and brushes regularly, either by soaking in water containing bleach, heating to at least 140 degrees Fahrenheit, or by microwaving daily for at least a minute. Throw away any cloths that smell moldy, and always wring out and store cloths in a dry location. Keep washing-up sponges and cloths for that purpose only, whatever the temptation to wipe down surfaces or mop up meat juices, which both help spread bacteria. At ground level, follow the lead of restaurants and keep floors regularly mopped down and free of grease, both to keep the germs at bay and prevent slipping.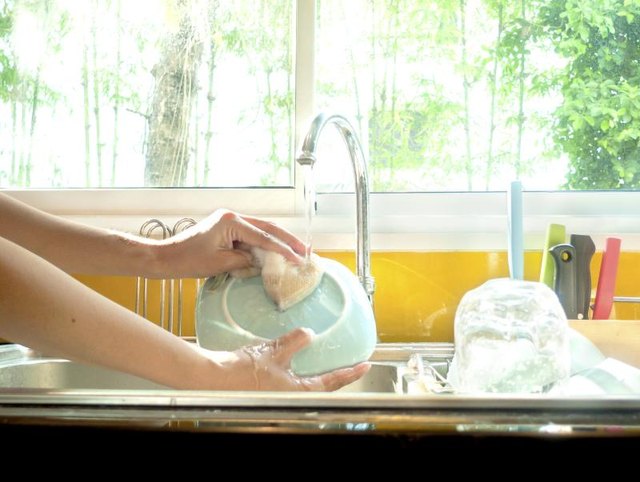 Nednapa/iStock/Getty Images
Slicers and choppers accounted for 21,699 visits to the emergency room in the United States in 2011, a figure that had almost doubled in a decade since the proliferation of newfangled kitchen gadgets, from blenders to mandolins. Paradoxically, the safest way to keep a knife safe is to keep it sharp, by regularly running it against a steel or stone, which minimizes the tendency to exert unnecessary force on the blade. Always use the appropriate knife for the purpose, such as heavy bladed knives to chop into joints and solid meat cuts; and cutting on a board and away from the body, with the fingertips turned in when chopping. Above all, never try to use a knife to open a tin can or bottle cap, however effortless it looks on TV. Clean knives after each use to remove bacteria, but don't leave them soaking in water where the blade may not be visible.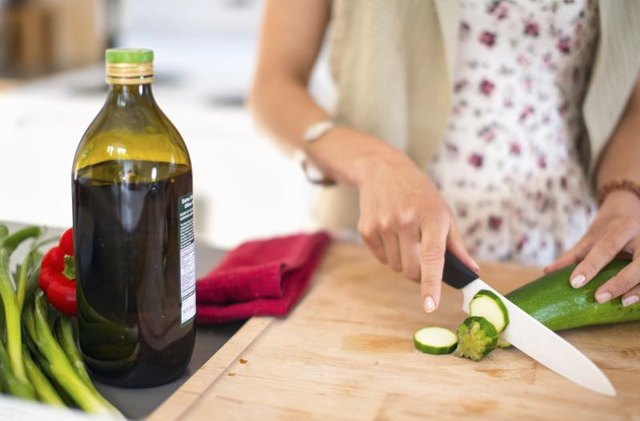 julief514/iStock/Getty Images
Harmful bacteria thrive in the so-called Danger Zone between 40 and 140 degrees Fahrenheit and can double in number every 20 minutes. Make sure your refrigerator has a thermometer and is set for 40 degrees or lower, and refrigerate all cooked foods within two hours. Even seemingly inert dishes such as rice can grow deadly spores if left out at room temperature. Cooking fires are the leading cause of home fires, with 63 percent of stove fires involving frying. Never leave a range unattended, and watch out for smoking or shimmering oil, a sign it is reaching its flash point. Keep a lid close to hand to cover the burning pan in the event of a pan fire, and never throw water on burning oil, which will cause a fireball as the evaporating water expands. Never carry or strain hot oil, and wear mitts when handling dishes in the oven.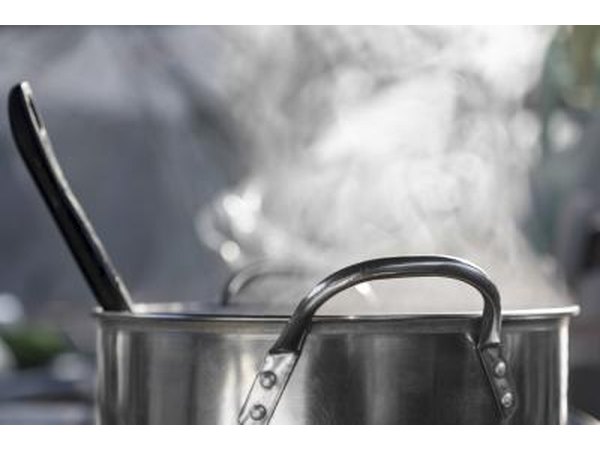 Toa55/iStock/Getty Images
More than 100,000 Americans each year suffer food poisoning, and an understanding of cooking temperatures and storage is essential to avoid contamination. The U.S. Department of Health and Food Safety recommends cooking poultry to at least 165 degrees Fahrenheit, while beef and pork must be cooked to at least at 145 F. Use a food thermometer to check internal temperatures. Use a separate cutting board for preparing raw meat, and disinfect it after each use. Most restaurants use color-coded boards for different types of food such as meat, produce and dairy. Wash fruit and vegetables before chopping, but not poultry or meat, which risks splashing bacteria onto surfaces or utensils. Also avoid thawing or marinating raw foods on the counter. Keep them instead in the refrigerator, taking care not to place raw meat above cooked meat in case the juices drip below.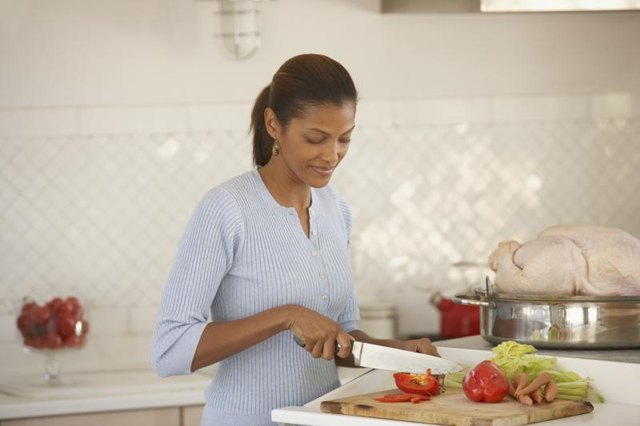 Ariel Skelley/Blend Images/Getty Images
Promoted By Zergnet