According to mamashealth.com, nearly 3 million people contract chickenpox annually in the United States. The majority of cases of the contagious condition are contracted by children under the age of 12. For most, chickenpox has no long-term effect. However, there are instances when chickenpox can have a lasting impact on health.
Characteristics of Chickenpox
Chickenpox is a disease brought on by the varicella-zoster virus, a virus belonging to the herpes family. A person can be exposed to the virus and develop chickenpox nearly three weeks later. When contracted, a person with chickenpox will sport a host of small, reddish blisters all over their body. These blisters are itchy. With a few days of rest, chickenpox will disappear.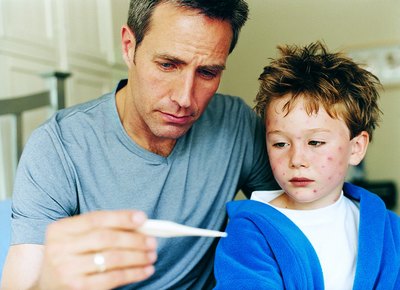 Symptoms
Besides an itchy rash, other symptoms of chickenpox include coldlike signs, such as a cough, sneezing, sore throat, and a stuffy or runny nose. Other symptoms include a low-grade fever, backache and headache.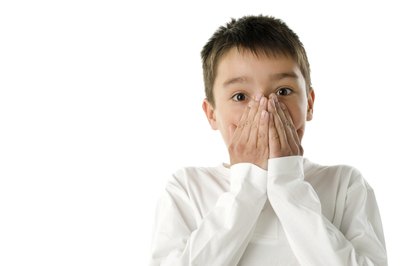 Effects
Luckily, long-term effects are minimal. Since chickenpox creates itchy rashes, a frequent long-term effect is scarring of the skin. On occasion, the virus can leave behind short-term blotches on the skin that can take up to a year to disappear. Chickenpox can cause a bacterial skin infection. Adults who contract chickenpox take a longer time to recover than children and are more susceptible to pneumonia.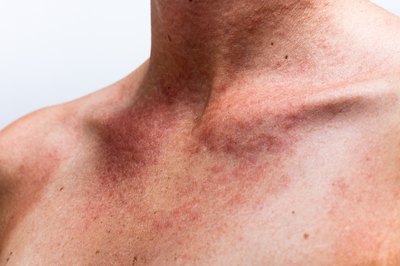 Pregnant Women
Pregnant women who develop chickenpox should be cautious. If chickenpox strikes during pregnancy, a woman runs a risk for delivering a baby with birth defects. The March of Dimes states that a baby born to women who develop chickenpox during pregnancy is at risk for scars, muscle and bone defects, abnormal limbs, blindness, seizures or mental retardation. Pregnant women who fear they have been exposed to the virus should consult their physician.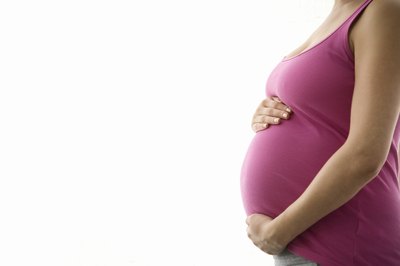 Prevention/Solution
Chickenpox often can be avoided through a vaccine. Children often are given a chickenpox vaccine around the age of 1 and then again between the ages of 4 and 6. Chickenpox also can be averted by receiving a shot of chickenpox antibodies soon after coming in contact with the virus. Also, chickenpox can be avoided by staying clear of people who have contracted chickenpox.