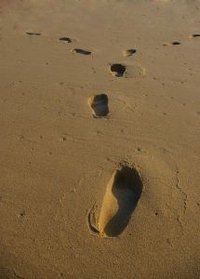 Change management is the structured transitioning of people or groups from a current condition to a desired future state. Change management issues commonly faced by managers handling change are resistance to new ideas, distrust of new leadership and lack of motivation. Managing these issues effectively includes involving all those impacted by the change.
History
Kurt Zadek Lewin, a German-American psychologist, came up with the first model for change in the late 1940s. He described change as a three-step process composed of unfreezing, changing by overcoming defense mechanisms and finally refreezing. Current models, such as the Awareness, Desire, Knowledge, Ability, and Reinforcement (ADKAR) model, emphasize additional steps in the change process, such as becoming aware that change is needed, desiring the change to occur, knowing how to change, possessing the new skills necessary to implement the change and sustaining the change through reinforcement.
Function
Managing change effectively involves making a commitment to achieving the new state. As a manager, your role and responsibility is to detect trends and prepare people for adjustments (particularly when they are disruptive) by implementing programs that involve them in a timely manner. Programs must address issues as they are triggered to ensure people can make the necessary alterations in their own behavior in order to continue to thrive. An effective change manager understands the possible effects on people and manages the resistance to the new environment.
Benefits
Successfully managing change reduces the time it takes to implement a new program. Involving those affected ensures a more positive experience and makes change more predictable and less threatening. Resolving issues promptly results in higher rates of acceptance and more commitment to sustaining the desired end state.
Types
Change management issues arise due to acceptance difficulties. These impediments involve perception, emotional, cultural, environmental and cognitive types of problems. Perception problems occur when people or organizations fail to realize how big a change really is because they fail to examine the problem from all sides. Emotional resistance to change occurs when the risk of failing is high. Cultural or societal issues occur when adherence to long-standing traditions prevents taking a fresh view of the problem. Environmental hurdles involve lack of support for the change. Cognitive problems arising from thinking about change surface when the terminology used to describe the change is inappropriate for the audience. Classify the issue you are facing in managing change before you attempt to rectify the situation.
Considerations
Involve those impacted by change in any decisions early in the process. This minimizes the issues that potentially block successful change from occurring. Keep an open mind and allow for dissenting opinions as you formulate your plan. Listen to suggestions and welcome all ideas. Avoid the temptation to remain in the current state because it is easier. Focus on the positive aspects of the change and encourage creative ways to overcoming impediments. Using these change management strategies helps you overcome issues as they arise.