More than 35 million people suffer from sinus infections a year in the United States. Sinus infections can be annoying especially when they are accompanied by other symptoms such as a chronic cough. It is very common to find a cough associated with a sinus infection because of the excessive drainage from the congested sinus cavity.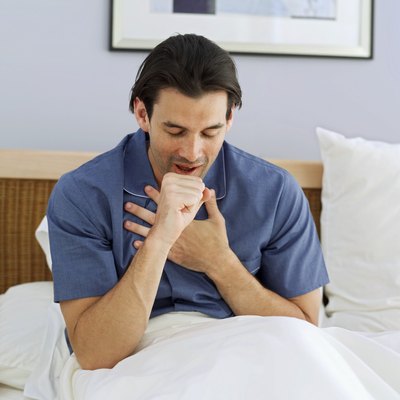 Facts
Sinus infections are caused by the common cold, allergies or a weakened immune system. When the sinuses become irritated, they swell and begin to over-produce mucus. If the congestion remains for a few days, an infection may settle in. The excessive mucus from the infection cause a condition called post nasal drip. This is a constant, steady flow of mucus dripping in the back of the throat which can lead to a nagging cough.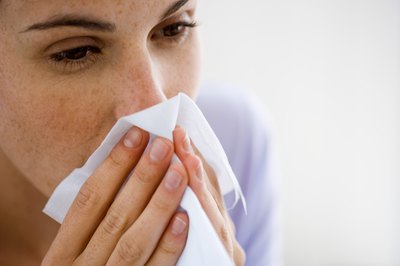 Symptoms
The most common symptoms of a chronic cough and sinus infection is nasal congestion, nasal discharge, headaches, ear aches, a fever, chills and a cough that persists for more than 2 weeks. The cough tends to be consistent and filled with mucus. Some people vomit as a result of the excessive mucus dripping in the back of the throat.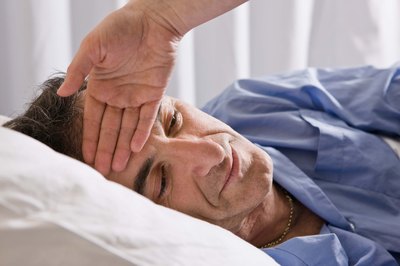 Prevention
The best way to prevent a chronic cough due to a sinus infection is to prevent the sinus cavity from becoming irritated and inflamed. This can be done by taking an over-the-counter decongestant at the first sign of sinus congestion. Keeping sinus swelling to a minimum will prevent an infection from steeling in. A decongestant will also dry out the sinus cavity, alleviating any post nasal drip and irritation in the throat that is causing the chronic cough.
Treatment
Treatment of the sinus infection is priority to cure the chronic cough. A sinus infection needs to be addressed with prescription antibiotics. The antibiotics will ward off the infection, providing relief to the sinus cavity. A doctor may also recommend taking an over-the-counter decongestant to reduce the nasal swelling and keep the sinuses from over-producing mucus. An over-the-counter mucus expeller is recommended as well to clear out any mucus build up in the chest that is causing the cough.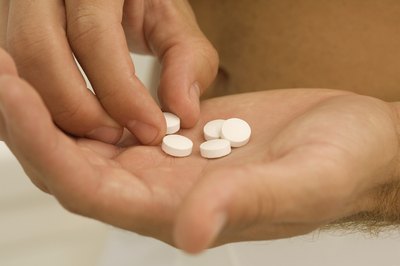 Complications
If the sinus infection is not properly medicated, the cough can continue, leading to irritation in the throat. If the throat becomes irritated, the infection can spread to the throat and the chest. The infection could also potentially spread to the ears, eyes and even the brain, creating high-risk complications. In these rare situations, the individual may need to be hospitalized and given large doses of antibiotics to get the infection under control.