Whether you call it a cold sore or fever blister, herpes-related sores can be embarrassing and uncomfortable. The best way to deal with a fever blister is to prevent one from occurring altogether. There are many different theories for preventing an outbreak. One popular theory involves what foods you eat.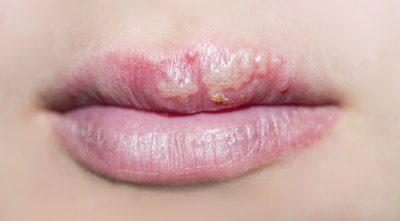 Identification
A fever blister is a sore, blister or lesion that typically appears on the lips, mouth and face regions. The blisters are caused by a viral infection of the herpes simplex virus, which appears in two types. Fever blisters or oral herpes are type 1. Genital herpes are type 2, normally. When a fever blister appears, it's usually a symptom of the type 1 virus.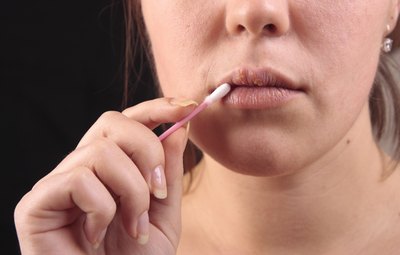 Causes
The type 1 virus is spread through contact with infected saliva, which could come from sharing a drink or kissing someone. It is most contagious when the other person has an active herpes outbreak. But, you can also contract the virus through contact with someone who doesn't show any symptoms.
Recurrence
Once you have been infected with the herpes virus, it spreads to the nerve cells and stays in the body for the rest of your life. It remains dormant until the body's defenses are weakened. This can happen with stress, trauma, illness, injury, exposure to sunlight and fever.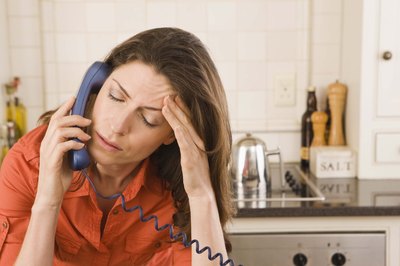 Studies
Six out of seven double-blind, placebo controlled studies showed lysine to be effective at decreasing outbreak occurrences, according to an article on Medscape.com. One study examined the ratio between lysine and arginine in the body to see if they effected the amount of outbreaks. The results were somewhat conflicting but it was concluded that arginine reduction can suppress the virus to some degree. Herpes.com suggests that a "total approach' be used toward your nutrition, which means the combination of eating the right foods and taking lysine supplements.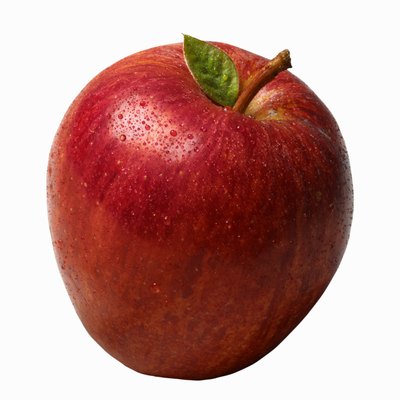 Instigating Foods
Arginine and lysine are found in foods you eat everyday. If you want to reduce arginine from your diet, nuts like walnuts, almonds, pecans, peanuts and others are one of the most arginine-rich foods and should be avoided. Other foods high in arginine and low in lysine are coconut, peanut butter, onions, and certain fruits like grapes, blueberries and blackberries. If you are having outbreaks, you should consider limiting these items in your diet.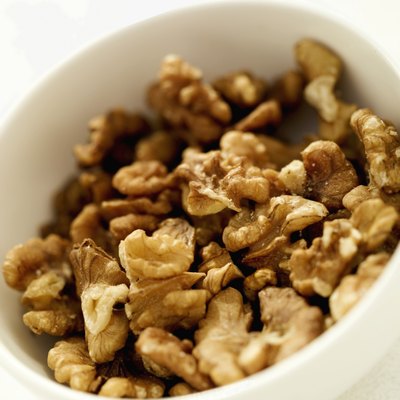 Foods for Prevention
On the other hand, you can still eat many foods without worrying about the lysine and arginine content. Many dairy products like yogurt, milk and cheeses are high in lysine and low in arginine. Other fruits like apples, pears and figs along with most fish are in the normal range as well. A good resource for the ratio of lysine to arginine in certain foods is available at herpes.com/nutrition. Find a link in the Resources section.