Cellulitis is a skin infection most commonly caused by staph and strep bacteria. Symptoms include fever and skin that is red, swollen and warm to the touch. Generally, cellulitis can be treated with oral antibiotics. In severe cases, the patient maybe admitted to treat the infection more aggressively, especially if the infection has spread to the layers beneath the skin. Nursing diagnoses focus on minimizing damage to the skin, keeping the patient comfortable and making sure she understands how to prevent future infections.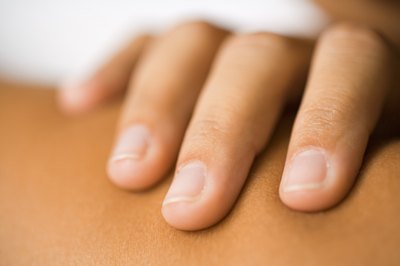 Skin Integrity
Cellulitis makes skin susceptible to other damage, including bed sores. Even if there are no open sores from the infection, the swelling can weaken the skin and lead to problems. This can be expressed as "risk for impaired skin integrity related to edema." If sores are present, "impaired skin integrity related to edema as manifested by open wounds" is a likely diagnosis. Interventions include avoiding friction against the infected area, turning the patient regularly and keeping the area dry.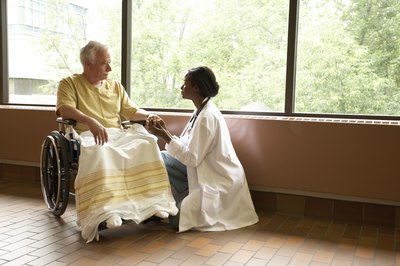 Pain
Severe cellulitis can be very painful, especially if it has spread throughout the system. A possible diagnosis is "acute pain related to skin infection as manifested by patient reporting extreme discomfort." Ask the patient to describe the type and intensity of the pain and monitor the effect of pain medication. If the medication isn't helping, contact the patient's doctor to determine if a higher dose needs to be given. Regularly assess vital signs, as pain can increase heart rate and blood pressure.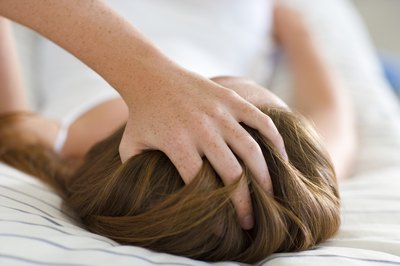 Activity
The patient's tolerance for activity can be affected by cellulitis. The related factor may include pain, fatigue due to medication or general weakness as expressed by the patient. For example, "activity intolerance related to side effects of medication as manifested by patient saying she feels weak." Encourage the patient to engage in as much physical activity as she feels possible, help her perform range of motion exercises and allow for adequate periods of rest and relaxation.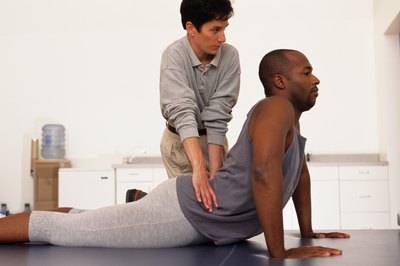 Fever
Fever is a common symptom of cellulitis and could be expressed as "hyperthermia related to bacterial infection." The evidence may include elevated heart rate, flushing, warm skin or excessive sweating. Since fever can lead to dehydration, it is important to make sure your patient gets plenty of fluids. Fever can also be the cause of a diagnosis, such as "risk for deficient fluid volume." In this case, your interventions would involve keeping the patient free of fever by administering doctor-prescribed fever reducers and monitoring vital signs.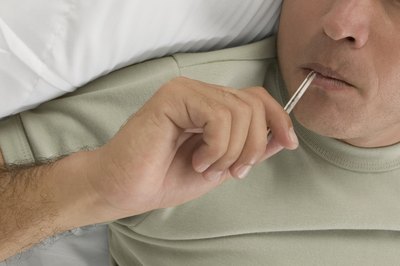 Knowledge Deficit
Cellulitis may be prevented by taking simple precautions, especially with wounds. A nursing diagnosis of "knowledge deficit related to wound care" should be followed up with interventions that teach the patient how to properly care for a wound. These include cleaning the wound, applying antibiotic cream, keeping it covered and watching for signs of infection.