Sodium Nitrite, NaNO2, is a preservative that is found in many processed foods, especially canned meats. It is used to cure products and to prevent certain bacteria from forming. Sodium nitrite is used as an additive and also found naturally in certain foods. Here are the basics of this food-preservation chemical and some of the foods that contain it.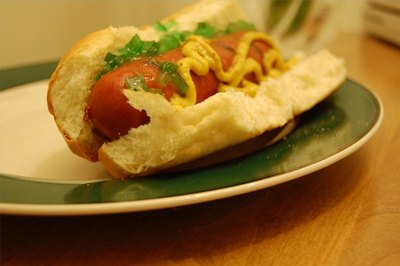 Composition and Uses
Sodium nitrite prevents the growth of bacteria including clostridium botulinum, the type that causes botulisim. Sodium nitrite is commonly used in cured meats and in processed foods. Since the color is pinkish, it is often called "pink salt" by those who create sausages, cured meats and other charcuterie items. Sodium nitrite gives food a slight pink color when it is raw and long after it is cooked and when it is raw. This characteristic is useful when finding products that contain sodium nitrite.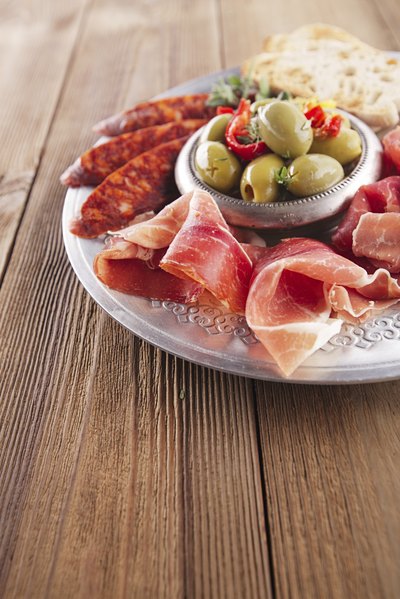 Meats
Sodium nitrite is often found in cured meats. Meats that contain sodium nitrite include hot dogs, sausages, bologna, ham and bacon. It is also found in pepperoni, corned beef, salami and canned potted meats such as Vienna sausages and deviled ham. Sodium nitrite is also found in specialty items such as pate spreads and pickled pigs feet.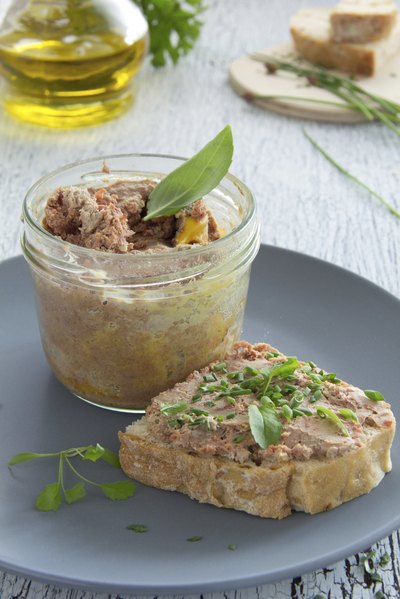 Fish
Processed and smoked fish such as smoked salmon and smoked tuna sometimes contain amounts of sodium nitrite. Dried fish often contain sodium nitrite to keep the fish fillets, steaks or pieces as bright as possible while still keeping the item safe to eat.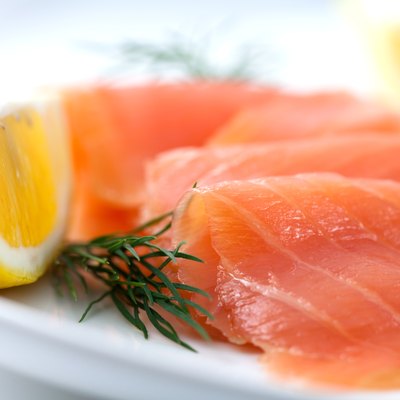 Vegetables
Many vegetables contain sodium nitrite naturally. Those include green vegetables such as spinach and lettuce and root vegetables such as potatoes and carrots.
Substitutions
According to a study from Oregon State University, raisins that were used in processing dried meat jerky prohibited a strain of the botulism bacteria from forming by reducing the Ph levels in the processed meat. Salt is also used as a preservative.