When the housing market slows in an area and a homeowner has to leave their home in a hurry, due to relocation, financial trouble, or significant life change, selling may not be the best option. At that point, renting out the home might be the best way to get out from under the mortgage while being able to move quickly. As FHA loans are meant for owner-occupied properties, this leaves some homeowners wondering if they are allowed to rent out their FHA-financed home.
FHA Rental Guidelines
The simple answer is "yes," provided that you have lived in the home as your primary residence for at least one year. The FHA takes this requirement seriously enough to do spot checks, especially in areas with high loan fraud. After that time period, you are considered to have established residency and can either sell the property or rent it out without any trouble from the FHA or your lender. If you are intending to then move into a rental property, problem solved.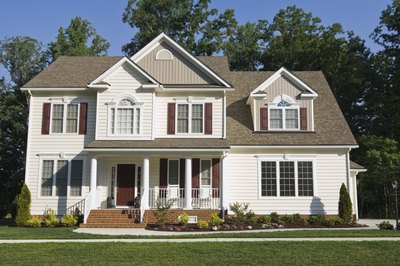 Purchasing a New Home
If, however, you are looking at buying another property, you will encounter challenges in getting a loan on the new home. It might be easier, depending on your particular circumstances, to try for a non-FHA loan. The guidelines might be a little friendlier to your situation or offer better terms.
FHA Loan for New Home
The FHA as a general rule will not loan money for two residences for the same person, as it is a program designed to help home buyers, not investors. There are two exceptions to this rule. One is if you are moving to be closer to a job that is outside of reasonable commuting distance from your current home. What is considered a reasonable commuting distance varies by area so check with a local lender. If you are outside of that distance, you would have to show a minimum one-year lease and proof of a security deposit or first month's rent.
Another FHA Exception
The second exception is if you have increased your family size and have to get some place larger to accommodate your new family. Be prepared to show documentation to back this up and to provide a letter and support for why your old home is too small. If you marry and together you only have two kids, you probably need to plan on staying in a three-bedroom home or find another kind of loan to purchase your new house.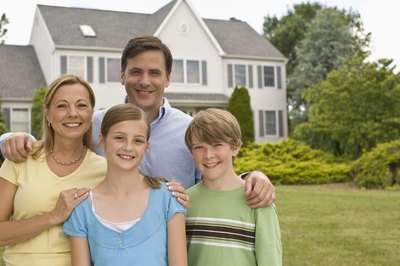 Non-FHA Loan on New Home
With non-FHA loans, guidelines are different and depend on the program. However, be ready in a tight market with heavy foreclosures to show proof of rental and that you could float both mortgages for a while if your old house is vacant. Check with your lender for the actual terms of your specific loan program.