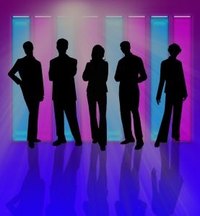 Effective organizations conduct strategic formulation. Strategic planning is vital because it aligns the organization's vision, mission and goals. According to "Strategic Planning for Dummies" by Patricia Olsen: "A strategic plan is a management tool that serves the purpose of helping an organization do a better job, because a plan focuses the energy, resources and time of everyone in the organization in the same direction."
Definition
"A strategic plan is a formalized roadmap that describes how your company executes the chosen strategy," according to Olsen. Oftentimes, business plans and strategic plans are mistaken for one another. Though similar guidelines may be at use, a business plan and a strategic plan are two different concepts for two different purposes. A business plan is for a business startup, whereas, a strategic plan is for established businesses and owners aiming for organizational expansion and growth.
Strategic Planning Framework
Three basic components for strategic planning exist, according to Olsen. First, ask where you are you now. Review the organization's present position and clarify mission statements, vision statements and values. Second, ask where you are going. Define the organization's competitive advantage, which helps clarify the direction the organization is headed into its future. Clarify what you are best at. Establish which advantages your organization has over the industry competition. Third, ask how you will you get there. Figure out where you are going by applying goal-setting theory and other necessary tools as active steps toward success.
Present Position
Create a mission statement. A mission statement establishes the organization's core purpose. According to Mind Tools, begin the mission statement by identifying the organization's "winning idea." Decide what stands out in your organization from other competitors, identify your basic measures of success, develop a quantitative goal and make sure your mission statement is both clear and concise.
Decide your values statement by defining what your organization believes in and stands for. A values statement reveals that the organization is ethical and socially responsible. Like the mission statement, the values statement is clear and concise.
Desired Future Position
Develop an all-encompassing vision statement. Unlike a mission statement, a vision statement explains where the organization is headed. Ask what your organization will look like five to 10 years into the future. A vision statement is a combination of an organization's mission and values that energizes people both within and outside of the organization.
How to Get There
Use a SWOT analysis. This is a strategic planning tool that assesses Strengths (S), Weaknesses (W), Opportunities (O) and Threats (T). Start a SWOT analysis by listing corresponding traits below each word in the acronym.
Set goals and create an action plan. Establish goals that are quantitative and challenging. Goals are the end result. A comprehensive action plan comprises goals that are broken down into minigoals that help you achieve your objectives.
Establish feedback along the way to measure and manage a strategic plan. Implement performance measures to track and monitor goal achievement during or after the strategic planning process.
Assess your budget. Decide if your strategic plan has a sound budget.
Prevention/Solution
Watch out for strategic planning pitfalls. Strategic planning commonly fails because of lack of ownership. All your members need to feel empowered by taking part in the strategic planning process. When people do not have a stake or do not feel a sense of responsibility, this could lead to failure. Communicate clearly with employees, since miscommunication can plague the process of a strategic plan.
Make sure that your employees are focused and aren't bombarded by too many job duties, especially since owners and managers can lose sight of the end goal. Establish that the company's vision, mission and values align with the strategic plan and firmly communicate this with employees; otherwise, it may become a meaningless plan to them.