For couples trying to conceive, the wait between ovulation and the time to take a home pregnancy test can be agonizing. There are several factors that influence how long after ovulation a woman can test for pregnancy, including the sensitivity of the test being used and the woman's own body and normal menstrual patterns. While most experts recommend waiting the traditional 14 days after ovulation before testing for pregnancy, it is possible to detect pregnancy before then in some women.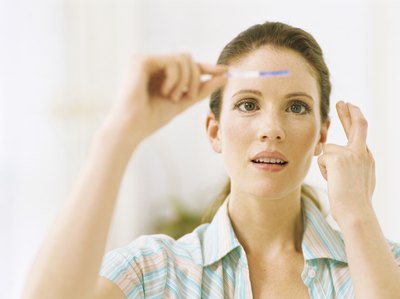 Identification
The first key to finding out how long after ovulation you can test for pregnancy is to identify the exact date of ovulation. While the general rule is that for a typical 28-day cycle ovulation occurs on day 14, few women have this "typical" cycle. Fortunately, there are ways for couples trying to conceive to identify ovulation rather easily, helping them optimally time intercourse and determine when a pregnancy test can be taken. Ovulation predictor kits and temperature charting are the two most frequently used methods to identify the exact date of ovulation.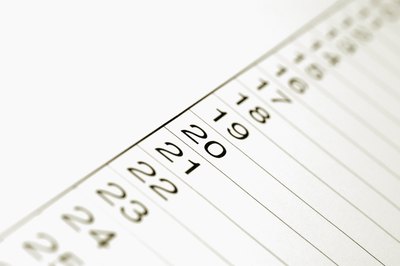 Time Frame
How long after ovulation you can test for pregnancy depends on what type of home pregnancy test is being used: the traditional tests or the higher-sensitivity early pregnancy tests. Traditional tests are less expensive and claim to be 99 percent accurate at detecting pregnancy beginning on the first day of a missed period. For most women this date is around 14 days after ovulation.
Most couples trying to conceive do not want to wait until a missed period to test for pregnancy and prefer to use early pregnancy tests. These tests are slightly more expensive than traditional tests and claim to detect pregnancy in a majority of pregnant women beginning five days before a missed period. To determine the earliest date women can test for pregnancy using these tests, it helps to know the average length of their luteal phase. The luteal phase is the number of days between ovulation and menstruation and can easily be determined by doing a few months of temperature charting or ovulation predictor kits. Women with a 12-day luteal phase can try testing for pregnancy seven days after ovulation, while women with a standard 14-day luteal phase length can try nine days after ovulation.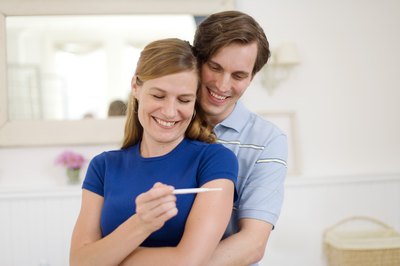 Prevention/Solution
While it may be possible for some women to receive positive pregnancy results seven to nine days after ovulation, most OB/GYNs advise their patients to wait until at least the first day of their missed period to begin testing to avoid false negatives. In some women it takes longer for the fertilized egg to implant in the uterus and for the production of the pregnancy hormone, HCG, to begin than it does in others. Some lucky women may get positive results as early as seven days after ovulation, while for others it may take 14 days or longer for sufficient amounts of HCG to be produced.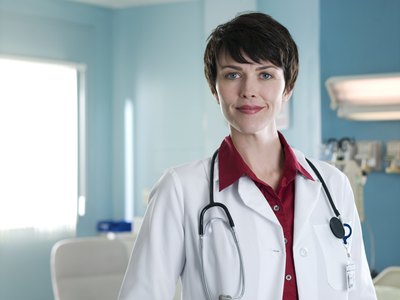 Warning
Another factor for couples to consider when choosing to take early pregnancy tests is that early miscarriages are quite common. Women who wait to take a pregnancy test may never know they were pregnant, thus avoiding the disappointment they would feel in the case of an early miscarriage that might otherwise have gone undetected.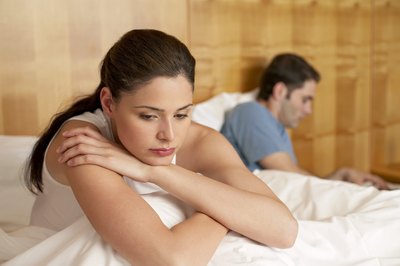 Considerations
While it is easy for couples to determine when the woman ovulates, it is not easy to determine when a fertilized egg implants in the uterus and begins a viable pregnancy. On average, most fertilized eggs implant between eight to 10 days after ovulation, and it takes a couple of days after this for enough HCG to register on a home pregnancy test.