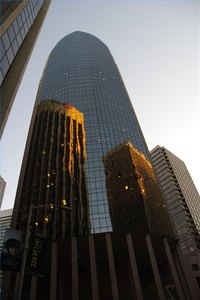 Understanding project management principles is one thing, but implementing them in a real-world situation is another. Seasoned project managers have learned, through trial and error, project management best practices. While no two projects are the same, there are certain things you can do to make your project successful.
Communicate
Consider why projects fail: unclear expectations, inadequate allocation of resources, the scope of the project constantly changing, etc. The common denominator that these and other factors for failure share is ineffective communication. Communicate what the project scope is, what you need for resources, and what the project does and does not entail. According to the Project Management Institute, 90 percent of a project manager's job is communication. If you are not successful at anything other than providing good communication, you have done more than most.

Identify Scope, Cost and Time
Define your triple constraint, or what the scope, cost and time requirements are, for your project. When you affect one constraint, it will have an impact on the other two constraint elements. For example, if you extend the completion date for a project this will most likely increase the amount of necessary resources and possibly the scope of the project.
If you do not know what the parameters of your project are, it is impossible to be successful, as you have nothing to measure success against.
Be on the Same Page
Require the creation and acceptance of a project charter. This is a statement of the scope, objectives and participants in a project. Additionally, this document is usually signed by those key to the project. It is difficult to deny knowledge of roles and responsibilities if you have signatures on a document to the contrary.
Getting everyone on the same page is a task that is ongoing throughout the project. Ways to achieve this include regular status reports to the project team and sponsor, email notification and possibly face-to-face meetings.
Measure Twice, Cut Once
Develop a process by which you not only track of the status of a project, but determine how that project is impacted if you change items such as resources, time or scope. For example, how would your schedule change if you were to double the number of people working on a particular task? Would the task be completed in half the time? Would it cost twice as much to do so? Software project management applications can help you with this. Project applications are particularly good at dynamically measuring the impact of schedule changes.
Change Management
Create a process by which scope change requests are handled. Depending on your project, you may or may not have leeway in accepting change requests during the project. While it is strongly recommended that you get feedback from project stakeholders during the initiation phase of a project, inevitably people make requests during the other phases of the project that change the scope. Decide whether you will allow changes to be made and, if so, how you will facilitate them.
As the project manager, you can consolidate change requests and prioritize them based upon the potential impact on the end result. Regardless of what route you take, communicating the process for allowing or not allowing scope change requests is critical to ensuring compliance with project parameters.