Having the proper tires for you car or truck is important for both safety and handling. Tires should be suited to the vehicle on which they are installed. Owners of high performance cars are especially aware of how tires can affect the speed and handling of their cars. Z-rated is an indicator of a high performance tire.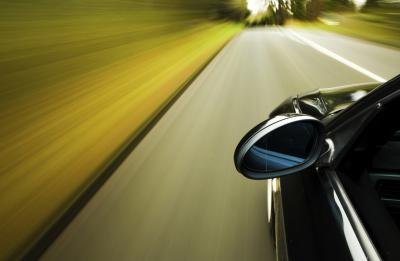 (fujji/iStock/Getty Images)
A tire's size and service rating is shown on the sidewall of the tire. This information is standardized to make tire selection and comparison accurate. A typical passenger tire size and service rating may look like this: P195/60R15 87S. "P" is for passenger tire, the 195/60R15 is the size with the "R" indicating radial construction. The 89S is load capacity and speed rating. A Z-rated tire will have an extra letter in the size section like: 225/50ZR16.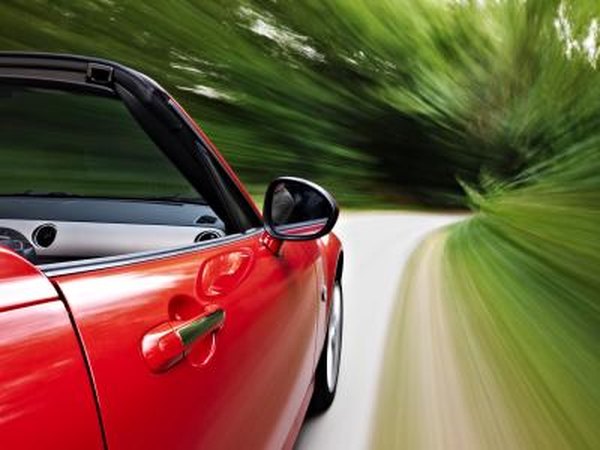 Marin Tomas/iStock/Getty Images
Speed ratings for tires were developed in Germany. The German autobahns have no speed limits and the tire rating were designed to help drivers understand how fast they could safely drive with the tires installed on their cars. Speeds were given letter designations L, M, N, P, Q, R, S, T, U, and H. The letters corresponded to speed ratings starting at 120 kilometers per hour and stepping in 10 kph increments up to 210 kph (130 mph) for H-rated tires. A V-rating was for speeds to 240 kph and the Z-rating was added for speeds of over 240 kph, or 149 miles per hour!
Matthew Wall/iStock/Getty Images
Initially the speed ratings were included in the tire size, like 225/50HR16 or 225/50ZR16. Now the speed rating is after the size and included with the load rating. 215/65R16 98H would be an "H" rated, or 130 mph tire. However, the Z-rating does not exist in the current rating chart. W and Y ratings have been added indicating tires capable of speeds up to 270 kph / 168 mph and 300 kph / 186 mph.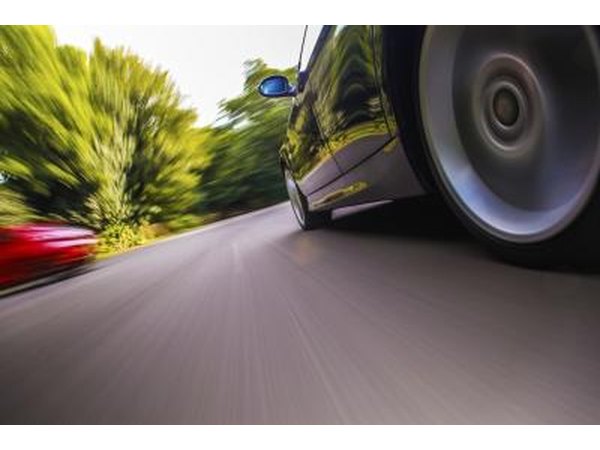 fujji/iStock/Getty Images
The Z-rating of over 149 mph did not give drivers any indication how fast over 149 mph the tire could be safely driven. The Z-rating is still used to indicate high performance tires in the original context. A high performance tire could be indicated with 285/35ZR19 99Y. The "Y" shows the tire is rated to 186 mph and the "Z' just indicates a high performance tire capable of speeds of over 149 mph. If the load and speed rating is in parentheses, (99Y) the tire has been tested in excess of 300 khp / 186 mph.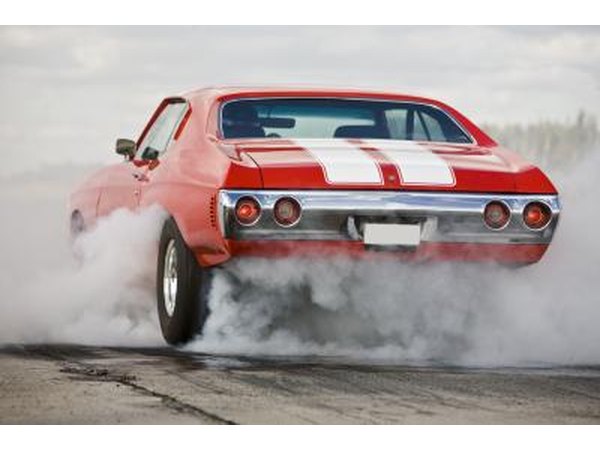 Niklas Johansson/iStock/Getty Images
Tires should never be replaced with those of a lower speed rating than originally came with the car. Lower speed rated tires cost less money, but will reduce the safety and handling.
Z-rated tires are tested to perform over 149 mph. Just having the tires does not make it safe to drive at those speeds. The car, road and weather conditions also affect the safety of driving at high speed.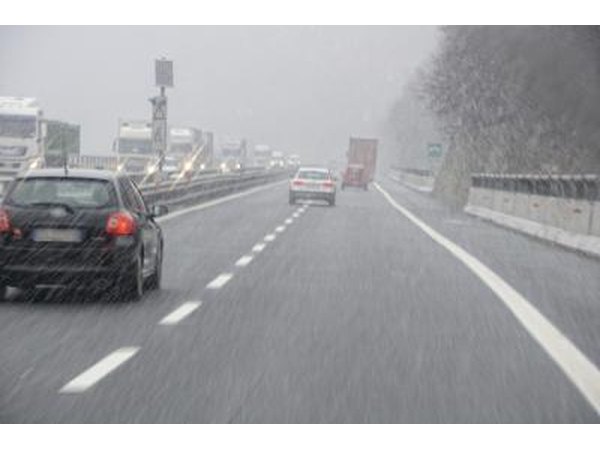 Antonio Battista/iStock/Getty Images
Promoted By Zergnet