Typhoid fever is caused by a resistant bacterium called Salmonella typhi. Because the bacteria is primarily passed through fecal matter, typhoid fever is more common in developing nations with poor water treatment and open sewage. Most people living in modernized countries contract typhoid fever while traveling to countries where it's prevalent, such as Latin America, Africa and certain parts of Asia. If you're an avid traveler, make sure that you take precautions against typhoid fever and know how to recognize its potentially deadly effects.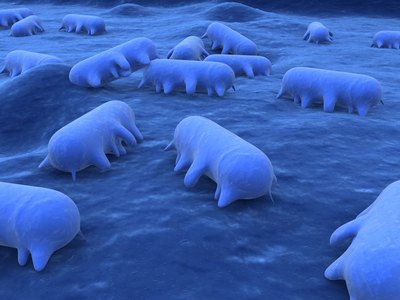 Typhoid Fever: How You Get It
There are two routes of typhoid contamination, the fecal-oral route being most common. Someone may eat or drink food or water contaminated with S. typhi--often, it's transmitted by ingesting food that was handled by someone who didn't wash his hands after defecating. But sometimes typhoid is spread by coming into contact with a chronic typhoid carrier--someone who continues to harbor the bacteria in his fecal matter, despite being treated and showing no overt signs of typhoid.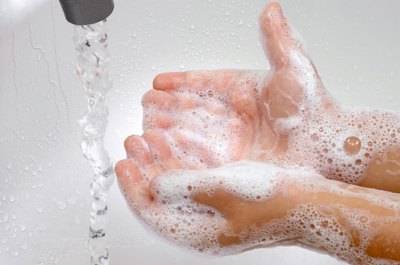 Early Effects of Typhoid
Signs and symptoms of typhoid fever usually occur between 1 and 3 weeks after exposure to S. typhi, although some people don't get sick for up to 2 months. Some of the earliest indications that you may have typhoid fever are if you experience a high fever (up to 104 degrees F) along with weakness, headache, sore throat, stomach pain and diarrhea or constipation. A rash may appear on the trunk that typically resolves within 5 days.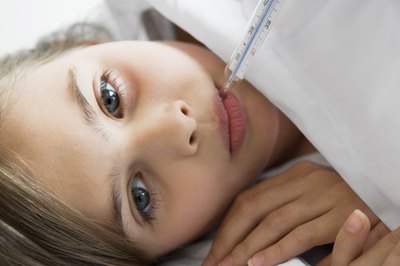 Second Stage
If typhoid fever goes untreated with antibiotics, it progresses to the next stage of illness. High fever continues, along with marked weight loss and a distended abdomen. Constipation may be noted, but diarrhea of a thin or watery consistency may be observed as well.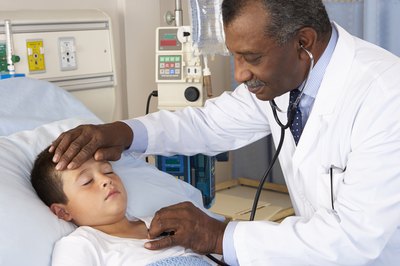 Last Stage
The last stage of the illness is called the "typhoid state," during which time typhoid sufferers lie motionless with their eyes half-closed in a state of mental delirium. This stage is particularly life-threatening; according to the Centers for Disease Control; around 30 percent of cases of typhoid fever result in death if the disease is left untreated.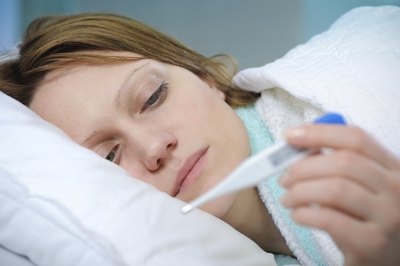 Treating Typhoid
Treating typhoid is increasingly problematic in third world countries, as there are strains of S. typhi that have grown resistant to conventional antibiotic treatment. In the United States, ciprofloxacin is prescribed for most adults, while pregnant women and children receive ceftriaxone injections. To protect yourself against typhoid fever while you travel, receive a typhoid vaccine and avoid eating risky foods and beverages (see Resources).