Your skull has a matrix of cavities within its bones. These start at the nose and work their way behind your eyes, through the forehead and into the back of the skull. These cavities are referred to as sinuses and help reduce the overall weight of the skull, allow the voice to resonate and drain mucus. A frontal sinus infection, also called sinusitus, is located in the sinus cavities in the front of the skull, most often in the nose and eye sinus cavities.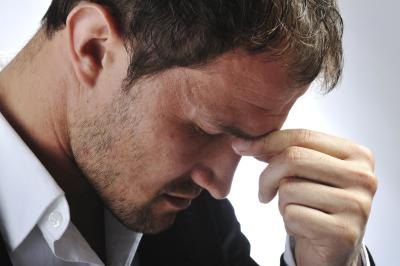 Sinusitis
Sinusitis is a common condition that affects nearly one out of every three Americans where the ostium--the hole that leads out of the sinuses--becomes blocked and prevents the drainage of mucus. Acute sinusitus occurs in people after a cold where more mucus is created and the ostium is blocked due to swelling. This condition often lasts up to three weeks. Chronic sinusitus is more problematic occurring in people for extended periods of time.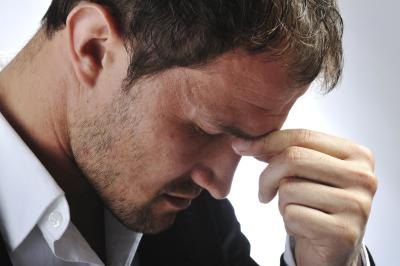 Causes
The causes of a frontal sinus infection vary. Acute sinusitis doesn't only occur after a cold or flu. Along with viral infections, a person may have a bacterial infection or fungal infection that causes an increase of mucus blocked from drainage. Others experience frontal sinusitis as a result of allergic reactions to pollen, pollution or other allergens. Nasal polyps or tumors also cause sinusitis as does a deviated (crooked) septum in the nose preventing proper drainage. In some cases a tooth infection or abscessed tooth can lead to a sinus infection.
Complications
A person with a frontal sinus infection should be aware of other medical complications that may arise from the illness. Those who are asthmatic may experience a flare-up in asthma symptoms or even in increase in attacks. If your frontal sinusitis results from a untreated bacterial infection, it may spread to the brain lining, causing meningitis. Pressure from a frontal sinus infection may cause vision problems and in serious cases can lead to blindness if the infection spreads to the eye socket. Those who get frequent sinus infections are also prone to ear infections and may develop trouble hearing. In rare cases, a person may have an aneurysm or blood clot because of a sinus infection. If your sinus infection lasts more than a week or is not responding to medication, consult your doctor immediately.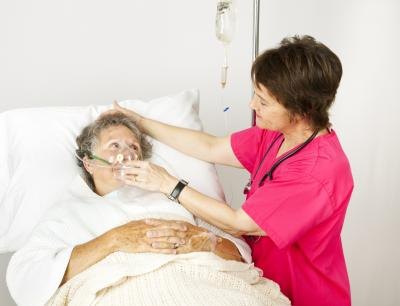 Treatment
The cause of your frontal sinus infection will determine the treatment. For some, a nasal spray that uses nothing more than saline solution may be enough to clear a low level infection. If your infection is bacterial or fungal, your doctor will prescribe a round of antibiotics or anti-fungal medications. It is important to finish the prescription even if your symptoms go away to prevent the infection from returning and possibly becoming immune to the medication. Your doctor may also prescribe nasal corticosteroids to reduce the swelling and pressure on the nasal cavity. Decongestants will also help alleviate pressure and pain from accumulated mucus. Talk to your doctor about what over-the-counter medications you can take that won't conflict with prescription medications. Acetaminophen and ibuprofen can alleviate pain with ibuprofen also helping to reduce swelling.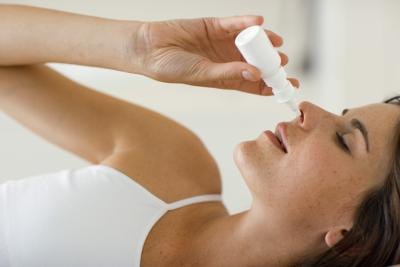 Home Remedies
Aside from what your doctor prescribes, you can gain relief from a frontal sinus infection from many home applications. Use a warm compress on your sinuses to release pressure and reduce pain. A humidifier will keep your sinuses moist and prevent bleeding. Warm air also helps mucus drain. Drink a lot of water and reduce sugar and caffeine. Sugar increases mucus consumption and caffeine will dehydrate you. The more water you drink the easier it will be to flush out the mucus.
Prevention
If you suffer from frontal sinus infections often, look at your home and work conditions to see if you can prevent them from happening. Wash your hands frequently to avoid infection, particularly upper respiratory ones. If you have allergies, don't let them flare up before taking an anti-histamine. This will prevent mucus from building and creating a place for bacteria to grow. Quit smoking and use an air filter in your home. Avoid pollution as much as possible. Regular use of a humidifier also has shown to reduce frontal sinus infections.