It is a common truism in Western society that it is impolite to ask a woman's age or her weight. However, a woman's dress size has come into increasing scrutiny, at least in the modeling and entertainment world, where it seems a woman can never be too thin. In the real world, women often find themselves struggling to adjust their bodies to their clothes, as opposed to demanding clothes that fit the bodies they have. Clothing manufacturers have done their part, adjusting the sizing of the clothing they sell to appeal to the vanity of their potential customers.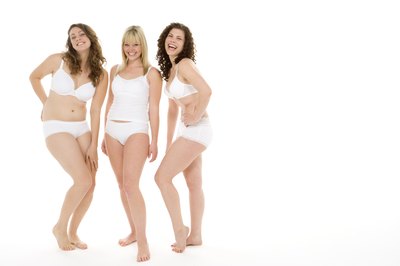 Average Women vs. Models
In 2002, the average American woman was 5 fee, 4 inches tall and weighed about 164 pounds, according to a report released by the National Center for Health Statistics. This is compared with an average of 5 feet 3 inches and 140 pounds for American women in 1960. According to the American Society for Testing and Materials, the average woman was a size 8 and had a bust of 35 inches, a 27-inch waist, and 37.5 inch hips.
However, the Size USA survey conducted in 2003 revealed that 69 percent of women had hips greater than 40 inches, which is equivalent to a size 10 or 12. The survey revealed that men and women were becoming heavier overall, and that women were moving from an hourglass shape to a pear shape. Different ethnic groups showed variations within the averages.
Clothes Make the Woman
The average fashion model is at least 5 feet 8 inches tall. It is very rare for a high fashion model to weigh more than 120 pounds. The average model wears a size 4 or 6 dress. In recent years, very thin models, as small as size 0, have generated considerable controversy.
Although many designer fashions are modified from the catwalk to the retail market, many high-end labels simply do not make clothes in sizes that ordinary women can wear. The implication is that it is somewhat a point of vanity for a woman to wear those particular designer labels. It is an immediate indicator to all observers that she is indeed thin.
Vanity Sizing
Some designers have opted to appeal to the pressure placed upon women to be thin, while acknowledging the reality that women are actually becoming heavier. The phenomenon of vanity sizing simply means that a smaller number is assigned to a particular clothing item. A woman is liable to be more flattered by a slim sounding size 8 than by a double digit size 12 pants or dress, and perhaps buy more pieces from a particular label as a result.
American sizing has changed radically overall in the last decades of the 20th century. In the 1950s, Marilyn Monroe was a size 16. However, in the sizing of the 21st century, she would be a size 6 or size 8. American sizing also runs smaller than European sizing. For instance, an American size 0 is the equivalent of size 4 in Britain.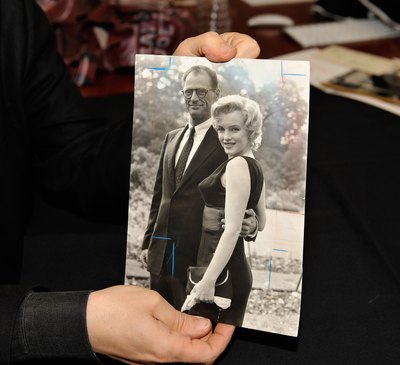 Size Zero
In 2006, Uruguayan model Luisel Ramos literally dieted herself to death at age 22. She had achieved the mythical size zero shortly before a fashion show. She showed off her ultra-slim figure on the catwalk, and dropped dead from heart failure minutes after she had stepped behind the stage.
Since then, there has been a movement to ban skeletal thin models from working in fashion shows. The catwalk shows in Madrid banned models with a body mass index (BMI) below 18 from appearing on stage. However, many designers insist on using very thin models, adhering to the belief that their clothes hang better. Hollywood also promotes very thin women and girls as beauty ideals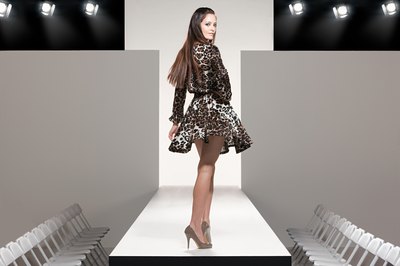 Sizing By Body Shape
The Pennsylvania based Charming Shoppes, which owns the plus size chains Catherines and Lane Bryant, has developed a system called Right Fit that sizes clothing by body shape.The system uses red, yellow and blue color codes and is based on hip-to-waist ratios. Traditional waist sizes 38 to 54 have been replaced by sizes 3 through 12, based on waist size.
Red tags are designated for women with an hourglass shape, with hips 6 to 9 inches larger than their waists. Yellow tags are for women whose waists are no more than 3 to 5 inches smaller than their hips. Blue tags are for pear-shaped women with hips 10 to 13 inches larger than their waists.