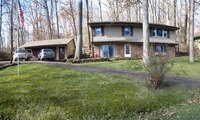 Renting a home can be an easy way for a homeowner to create income to pay the mortgage on the property. Many homeowners that rent have two properties: one for themselves and a second investment property. Some homeowners also choose to rent out an apartment or room in their home for extra income. Those who choose to rent out their property should weigh the pros and cons of being a landlord.
Legal and Tax Issues
Most single-home residential properties can be rented out by the owner without any consequences from local government, the mortgage company or other entities that provide regulations for the property.
It is, however, a tax issue. If a homeowner charges the occupants rent, any profits must be filed on taxes. The profits from monthly rent as well as any expenses should be listed. Losses on the rental property can be deducted, but the deduction can be restricted due to passive activity limits. Collecting rent on a property is considered passive activity.
Advantages
The biggest advantage of renting out your home is the equity you will retain. Those who want to rent out their home can still have access to their equity to make repairs and invest in upgrades. These investments can also lead to a higher market price for rent. Most property owners can get a monthly rent price that exceeds the monthly mortgage payments.
Disadvantages
Renting out a home can also have some disadvantages. Some homeowners underestimate the responsibilities of being a landlord. They must find the best candidate for renting the home, make repairs to the home when necessary and make sure that the renter pays on time each month. Some homeowners may also need access to the equity in the home before the end of the renter's lease but cannot sell the home until the lease is up.
The Lease
Any homeowner considering renting out their property should draw up a lease. A lease is a legally binding document that outlines the rights and responsibilities of the tenant as well as the landlord. The lease must include information on the price, the date the payment is due and what the procedure is for the renter to request repairs. Some landlords may also add clauses for liability due to injuries that may happen on the property. Landlords should consult a lawyer when drafting a lease agreement to make sure it complies with state laws.
Single Room
Homeowners who only have one property may consider renting out an extra room in their home. The profit from the rent can go towards payment on the mortgage or home improvements. Since renting out a room allows the renter access to the homeowner's personal space, the lease should provide guidelines for the use of common areas, overnight guests and other concerns that may arise.