Parents often wait for several years to give their son his first haircut. Saying goodbye to those baby locks can be tough. However, a haircut above the shoulders is often considered a necessity for active young boys. There are many options for boy hairstyles. Your son's personality can shine through while he maintains a neat and well-groomed appearance.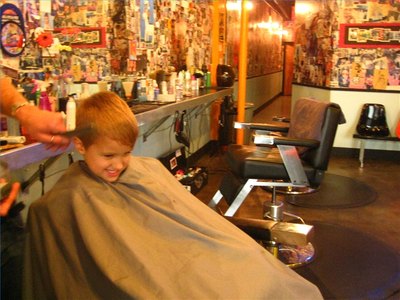 Traditional
A traditional boy's haircut is short on the sides and in the back. More length is left in the front and on top. It can be cut over the ear or leave little "side-burns" down the side of the cheek. Many busy moms use this cut on all the guys in their family. It is easy to learn and is appropriate for all occasions. Some boys like using gel to add spikes of a faux-hawk to this haircut. These products wash out easily, so no harm is done.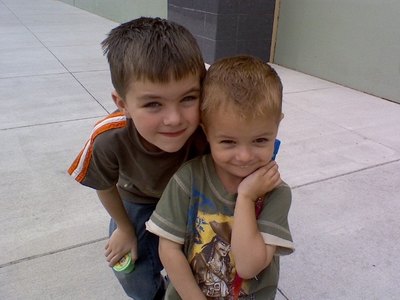 Buzz
The buzz cut is hands down the simplest boy haircut. This military style is easy to maintain and is perfect for boys don't like to spend time on their appearance. A 1/4 inch to 1/2 inch guard on the clippers can be used to create the desired length all over the head. After the hair is cut, the edges should be cleaned up. Remove stray hairs around the temples, neck, and behind the ears using bare clippers. Keeping the buzzers well oiled is the key to not pulling hairs during the clipping process.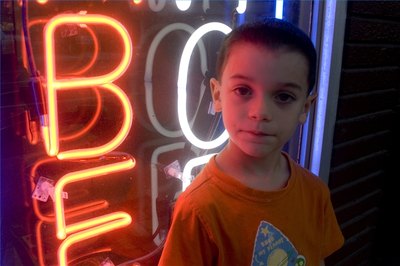 Bowl
The bowl haircut is cute on younger boys but requires a lot of upkeep. Otherwise, the bangs straggle down into the eyes. This is uncomfortable and looks ragged. This cut may be longer in the back and shorter in the front but always creates an unbroken line around the head. A very sharp pair of scissors is required to achieve this effect. Straight hair is the only type of hair that is suitable for this style.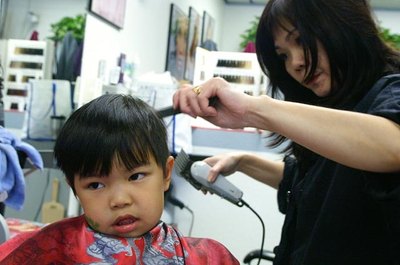 Mullet
If you aren't quite ready to let go of your son's beautiful curls yet, you do have another option. Keep the curls in the back and just cut the front to a more manageable length. The mullet does look kind of silly on grown up men; but your 4-year-old probably won't mind. To achieve the fullest curly effect, cut the hair in several layers. Each layer should be about an inch shorter that the one above it.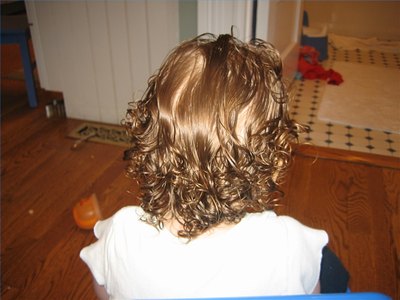 Teen
There are many things worth arguing with your teenager about. Hair is probably not one of them. If your son wants do strange things with his hairstyle, at least you can get him a well done haircut. Take your teen to a trendy salon that knows how to cut and care for emo, punk, and indie styles. Keeping split ends, tangling, and oiliness to a minimum will make any haircut look more acceptable.