Back injuries can sometimes be mistaken for kidney stones as they both cause pain in the same general area. However, there are differences that you can look for so that you can seek the appropriate treatment. According to the National Kidney and Urological Diseases Information Clearinghouse (NKUDIC), anyone can get kidney stones, but they are most common in Caucasian men over the age of 40.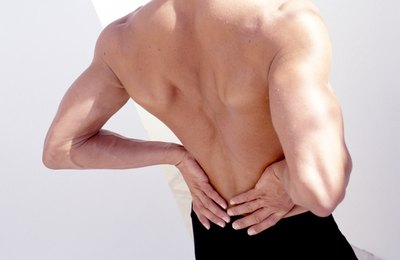 Lower Back Injuries
The back is naturally made to be flexible and strong with its vital spine that affects other parts of the body. Your lower back is more delicate, however, because it makes the most movement in response to your legs. Also, the lower back is affected by how much your torso weighs. Due to the sensitivity of the lower back, it is not uncommon to pull muscles and feel the resulting pain.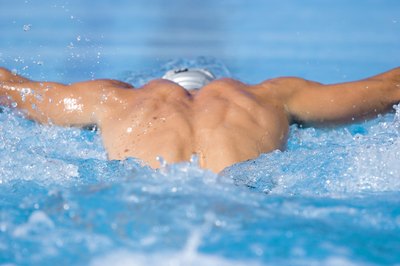 Symptoms of Kidney Stones
Symptoms of kidney stones differ greatly from those of lower-back injuries. The pain itself is sharp and comes about rather quickly. Pain associated with back injuries starts off more dull and gradually increases over time, depending on the severity of the injury. There are other underlying signs of kidney stones, which include a burning sensation when you pass urine, blood in the urine, cloudy-looking or foul-smelling urine, chills and fever, and vomiting.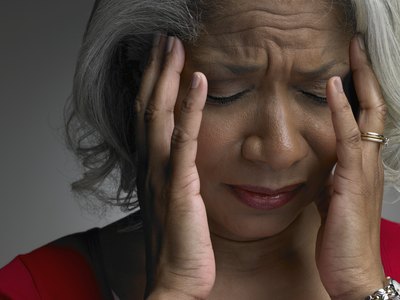 Location
Back pain can occur anywhere in the back, but the lower portion is the most common spot for injuries. If you have kidney stones, the pain will be where the kidneys themselves are located, which is on either side of the spine in the lower back, right above your hips. Pain associated with kidney stones tends to be more noticeable on your right side.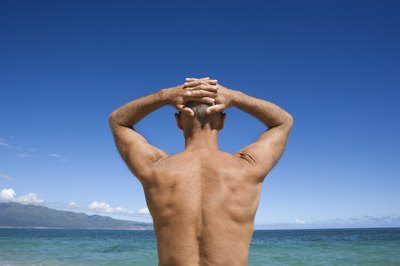 Causes
Kidney stones are clumps calcium, uric acid, and oxalic acid from the urine. They range in size from that of a sand grain to as large as a golf ball. Smaller stones pass out of the body on their own, while bigger stones require a physician's treatment. Back pain can occur from walking in unsupportive shoes, heavy lifting, exercise, and trauma from accidents, such as car crashes.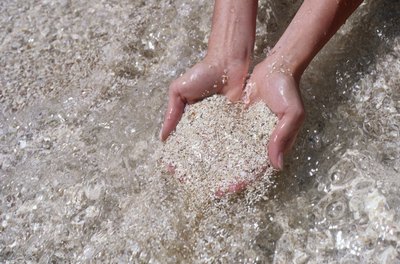 Prevention/Solution
The NKUDIC recommends that you drink the minimum daily requirement of water, which is typically eight 8-oz. glasses. You may want to drink more than the minimum amount of water daily if you have had kidney stones in the past, or if they tend to be a recurrent problem. Drinking plenty of water flushes the substances that create kidney stones out of your body. If this does not help, see your doctor for other forms of preventive treatment. Prevent back pain by wearing supportive shoes and by not doing any type of physical work that overexerts your back muscles.